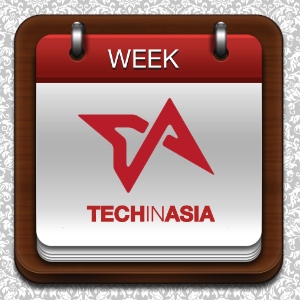 This week, some of us celebrated Christmas. But does the news give a crap about Christmas? It does not. It just rolls on, and this week was a doozie for Asian tech news, so while you're taking down the tinsel, don't miss these tidbits.
This week's bombshell came at the end of the week as authorities in China tightened internet controls. Now, real name registration is mandatory for getting a broadband or mobile data account, and the new law also effectively legalizes censorship of online content – with web companies having to take that massive responsibility.
---
This report sort of struck me by surprise given the hype that we've seen (and even contributed to) when it comes to low-cost Chinese smartphones, most notably Xiaomi. Especially grim is the Southern Metropolis Daily report which says that while these homegrown smartphone account for 50 percent of the market, they are only stealing away one percent of the profit from Apple and Samsung. Assuming that's true, it would mean we're still a long time from seeing companies like Xiaomi live up to the hype.
---
Yes, I am shamefully stealing Steven's pick (again!), but this is the kind of news that's worth your attention twice. If it's properly enforced (and I suspect it will be this time), the new regulation could have far-reaching effects that we can't even anticipate yet, but it's hard for me to imagine any of them will be good.
---
My pick this week is an emotional one because this story is really heartwarming. When would you say as an entrepreneur that enough is enough? Just like what the title suggests, the founder was alone, deep in debt, and surely had a lot of doubts creeping into his mind about the failing business. But still he persevered, found new partners, and his t-shirt making and printing business became the biggest in the country. Awesome.
---
2013 is gonna be all about mobile and Sina CEO Charles Chao's battle cry memo to employees just confirms that. The mobile-first strategy sounds apt for 2013, together with plans to monetize Weibo. Social commerce, or rather Weibo commerce, is surely in the pipeline and I'm excited to see what else Sina has in the pipeline for its Weibo product.
---
After the buyback of Yahoo's stake earlier in the year, it will be interesting to see what's next for this internet giant. With fellow internet giant Baidu raising shipload of cash and making the move out of China, will Alibaba follow suit? If so, where and how will they affect the ecosystem in regions they are going into?