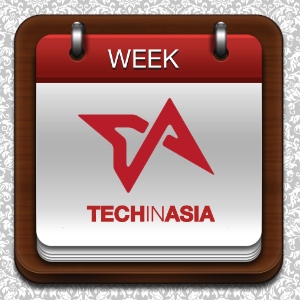 A lot of interesting stuff happened this week. Now, yes, we do say that every week, but sometimes, we're lying. Some weeks just aren't that interesting! Luckily, though, this wasn't one of those weeks, and we got to see some pretty interesting stuff.
This is one of those things that could end up being nothing, and in a few years no one will remember it. But it's also possible that in a decade, we'll be looking back fondly on the days when consumers had a choice of ISPs and the government wasn't controlling everyone's access to every form of electronic communication. This company represents an attempt to do that — to put control of all means of instant communication into the hands of the government — and while it might well fail, it's still pretty creepy that they're even trying.
---
Chat app KakaoTalk is profitable, thanks to games. It's probably the first chat app to claim that it's profitable and I thought that's pretty amazing. I'm not sure if Whatsapp is in the black yet but I'm skeptical given its minimalist design. But I could be wrong. Anyway for Asians, KakaoTalk has much to offer with its ever colorful cutesy emoticons and games within its chat service. And no, I don't think it's cluttered. It's just more content to share your emotions and to stay within the app. And thanks to games, KakaoTalk remains free for users to download and there aren't any ads but yet it could still stay on the black!
---
For brands who need to get to know their potential customers in China, look no further than the official Sina Weibo 2012 user-base report, produced by Sina itself. It has lots of great insights about user demographics that could help companies refine their social marketing. For example, 92 percent of Weibo users were born after 1980; 30 percent of them are currently students; and the vast cities of Beijing and Shanghai are not actually the places where you'll find most of the service's users.
---
Xiaomi's new set-top box is an interesting story, and I'm sure the Apple TV-like device will do pretty well in China. However, Apple is expected to launch its own new television at any time now, and that will blow the doors off Xiaomi's effort. But the upstart Chinese company can certainly make a good business by trying to fill the me-too role of being the 'Apple of China' for the foreseeable future.
Thanks for dropping by again this week! For other ways of reading us, perhaps try ourtailored RSS feeds, or find us within the Flipboard or Google Currents mobile apps.