Hey folks, Xin Chào Thành Phó Hồ Chí Minh! In case you're wondering what that means, it's actually "Hello Ho Chi Minh City!" And yes, Tech in Asia Meetup will be holding our first Vietnam Meetup for 2014 at Ho Chi Minh City, and once again we are all excited to meet and connect with the local startup community there.
This time around, we are excited to have an in-depth interview with Vietnam's two leading founders in the daily deals space. We'll cover an intimate history of the growth of daily deals, a deeper look into the rise and fall of Nhom Mua, what are the potential areas in e-commerce today and what can startups take from all of this. Our Vietnam-based editor, Anh-Minh Do, will be interviewing both founders on stage for half an hour before opening up to the audience for questions.
If you are interested, join us on February 27, 6:30 p.m @ Toà nhà thông tấn xã Việt Nam. Tickets for Tech in Asia Meetup are free but grab them fast while they're available.
Besides this, Tech In Asia will be giving a big opportunity to Vietnamese startups less than one year old to showcase their products to the community. Each startup will get half a table space to display and share about their product. Please fill out this form.
Agenda:
6.30 – 7.15pm: Registration
7:15 – 7.45pm: Interview: Winning The Daily Deals Market In Vietnam
7:45 – 8.00pm: Q&A
8.00 – 9.00pm: Networking & light refreshments
Venue:
Toà nhà thông tấn xã Việt Nam
116-118 Nguyễn Thị Minh Khai, Q3
Panelist: Mr. Nguyen An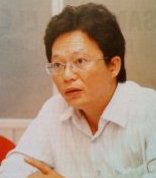 Nguyen An is the founder of Vinabook, Hotdeal, and Yesgo. He has been in the tech startup world in Vietnam for over 10 years. He was one of the first entrepreneurs to become successful in book e-commerce and translated that experience and success four years ago into daily deals sites. He is now running one of the top daily deals sites in the country, Hotdeal.vn, with an average of 8,000 deliveries per day. In this past year, An has been looking to disrupt the travel industry as well with Yesgo.
Panelist: Mr. Khanh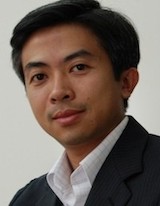 Khanh is the founder and CEO of CungMua as well as a chief executive at NhomMua. Like Nguyen An, has been very successful in the daily deals industry. When he first started CungMua, he had a very low budget and over a hundred competitors, but since that time his company has trudged along to become one of the top three daily deals sites. Just recently, CungMua merged with NhomMua, the former king of the daily deals race. Currently, the joint venture now accounts for over two million people who have successfully purchased and received an order online.