Japanese investors have been investing more in Southeast Asia. That is why we are inviting Saemin Ahn, managing partner at Rakuten Ventures, for a fireside chat at the next Tech in Asia Meetup in Singapore. Being part of a Japanese investment firm has given him interesting insights on how to seal the deal with Japanese investors. Our editor Terence Lee will be moderating this fireside chat. Both gentlemen will discuss the following:
Saemin Ahn's experience and work in Rakuten Ventures.

How are Japanese investors different from Silicon Valley investors?

What are Japanese investors looking for in Singapore and Southeast Asia?

Investment trends in Singapore and Southeast Asia.
Here's a call to all startups and investors: do join us on May 20, 6:30 pm at Singapore Polytechnic Lecture Theatre (LT) 17A. Tickets for the Tech in Asia Meetup are free, but grab them fast while they're available (if your startup is looking for investments, sign up at Techlist, our online platform for connecting startups and investors in Asia).

Agenda:
6:30pm – 7:00pm: Registration
7:00pm – 7.45pm: [Fireside chat] A primer on sealing the deal with Japanese investors
7:45pm – 8:00pm: Q&A
8:00pm – 9:00pm: Networking and light refreshments

Venue:
Lecture Theatre 17A (opposite Dover MRT station)
Singapore Polytechnic
500 Dover Road
Singapore 139651
Click here for google map
Click here for the map of Singapore Polytechnic
For drivers, you may park in either car park D or  E.
To park at car park D, drive in via Gate 8 on Commonwealth Avenue West
To park at car park E, drive in via Gate 3 on Dover Road

Speaker profile: Saemin Ahn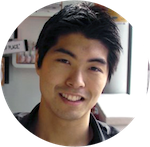 Saemin Ahn (Sae) is responsible for leading and evaluating investments (team, product, IP, market, channels), as well as conducting due diligence and analyzing deal structure in APAC.
Prior to Rakuten Ventures, Sae was in Google for five years from 2009 to 2013 managing sales and business development in Asia.
He has extensive experience in brand management, product management, development, and content distribution with his time in Hyundai and Animal Studio, an animation startup.
Sae received his Bachelor of Science in Business Administration, Broadcasting, and Journalism from Sogang University.