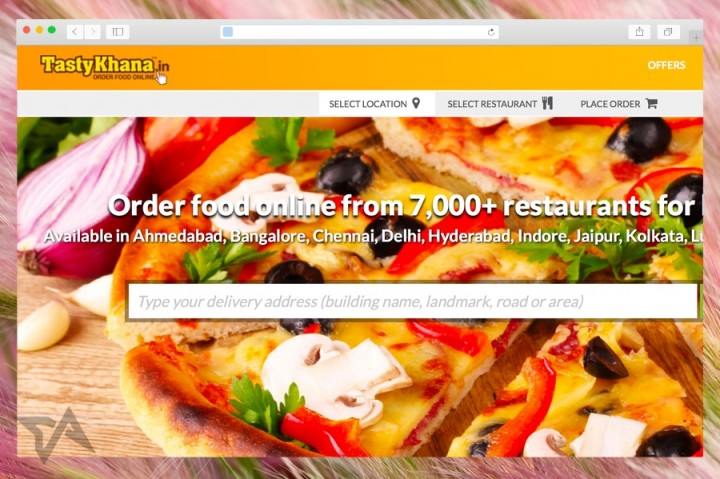 Online food ordering service TastyKhana cooked up a major update today, more than doubling the number of Indian cities where it's available. TastyKhana now covers 10 new cities, bringing the total up to 18 as the Indian startup battles the might of Rocket Internet's Foodpanda.
The new TastyKhana cities are Indore, Vadodara, Ahmedabad, Ludhiana, Jaipur, Lucknow, Hyderabad, Chennai, Chandigarh, and Kolkata.
TastyKhana explained today that "the aspirations of consumers in tier two and three cities are gradually converging with that of consumers in metro cities" – especially as ecommerce booms in the country. The startup cites a study showing that middle class spending in India's mid-size cities doubled in the past year.
See: Yummy! 6 popular online food delivery startups in India
Foodpanda is the startup's toughest rival in this space. Foodpanda is now in 31 Indian cities, covering 3,500 restaurants and chains in the nation. TastyKhana is in 18 cities but covers over 7,000 restaurants.
TastyKhana got US$5 million in funding from German food delivery company DeliveryHero in June 2013.