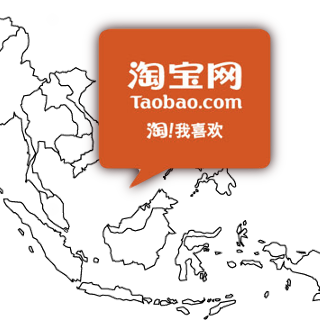 China's biggest e-commerce sites, Taobao and Tmall, are now serving customers in Hong Kong, Macau, and Taiwan. The two Alibaba-run sites now have options for an International Parcel Forwarding Service for e-shoppers in those three areas. It marks the first time the sites have made all their merchandise available outside of mainland China.
Taobao and Tmall shoppers in Hong Kong, Macau, and Taiwan will have their packages forwarded from the China-based merchant to one of eight partner services [1]. There's even the option to consolidate multiple purchases into one package to save on shipping costs. Alibaba reckons this new system "helps consumers to save up to 50 percent in international shipping costs" compared to do-it-yourself shipping.
Daphne Lee, the director of Taobao international business, says today:
Compared to third-party parcel forwarding service providers, the International Parcel Forwarding Service provides overseas consumers with a more reliable alternative that allows them to leverage the built-in logistics system and access transparent status updates regarding their purchases.
Regular readers will have heard Daphne talking at our Startup Asia Singapore 2013 event where she outlines how the e-commerce titan is slowly expanding out of the mainland by wooing ethnic Chinese around Asia, including in Singapore. There is already an official Taobao Hong Kong site with over 1.4 million users, so there was clearly enthusiasm for the e-store even before this new and more convenient system for shipping items outside of China.
We suspect this could be expanded to Malaysia and Singapore in the future, where Alibaba's sites are also proving popular. The sites are not available in English. (Update: In response to our query, an Alibaba representative tells us: "Yes, we will be extending this service to more overseas markets in the near future").
(Editing by Willis Wee and Anh-Minh Do)
---
The eight are: YTOXL Courier, 4PX Express, SF Express, HOYOYO PRouter, Panli, Lequgo, ZTO Express, and UC 56  ↩