Beijing resident Hu Xiaodi just received her passport back in the mail with a fresh visa for her upcoming trip to Thailand after Chinese New Year. Rather than standing in line at the embassy, she paid a small fee to an agency to take care of all the paperwork and processing for her. She found the agency, which offers visa services to dozens of countries for Chinese citizens, on China's most popular e-commerce site, Taobao.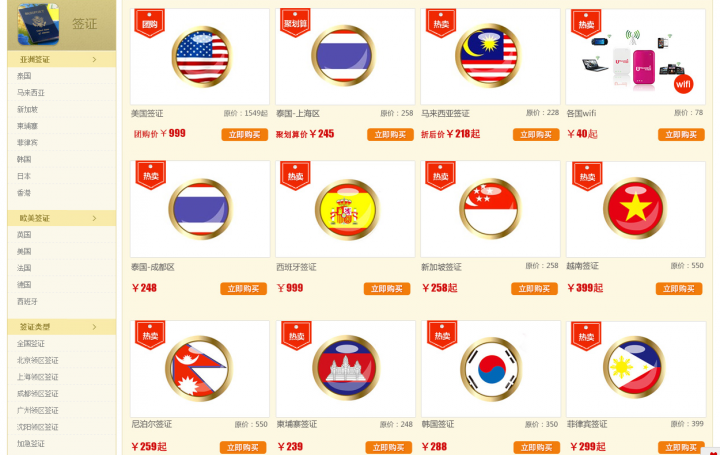 "You just need a passport, filled forms, photos, and money," says Hu. "Taobao can do all of them for you and you don't need to go to the embassy."
The Alibaba-owned online marketplace hasn't limited its vendors to just selling products. It's selling services, too, and nowhere is this more evident than in the travel sector. Last year, Taobao Travel (Trip.taobao.com) peaked at 10 million daily unique visitors. Launched in 2010, Taobao Travel is now a one-stop shop for vendors selling domestic and international plane tickets, hotel bookings, vacation packages, attraction tickets, car rentals, bus tickets, and, yes, even foreign visas.
"I think getting the visa done through Taobao is really convenient for people who live in cities without embassies," says Hu.
Hu opted to send her materials through express delivery rather than go to the vendor agency's shop in person to drop off her passport and forms. After that, the entire process takes about one week. The cost of sparing herself the hassle was RMB 40 ($6.60) on top of the normal RMB 230 ($32.80) Thai visa price.
"The convenience is worth the money," Hu says. "I'll have to ask for leave if I want to go to the embassy. It costs some time and money on the transportation and wait there, which is annoying."
The Thai embassy probably has even longer wait times than average. It topped Taobao's list of overseas travel destinations by country in 2013. Even for countries like Thailand, where landing visas are available, Chinese citizens are required to obtain visas before they leave the mainland. Very few destinations are exempt, unless travelers are traveling in a tour group.
China's online travel sales value surpassed RMB 58 billion ($9.6 billion) in Q3 2013, up 17.1 percent on the previous quarter, according to iResearch.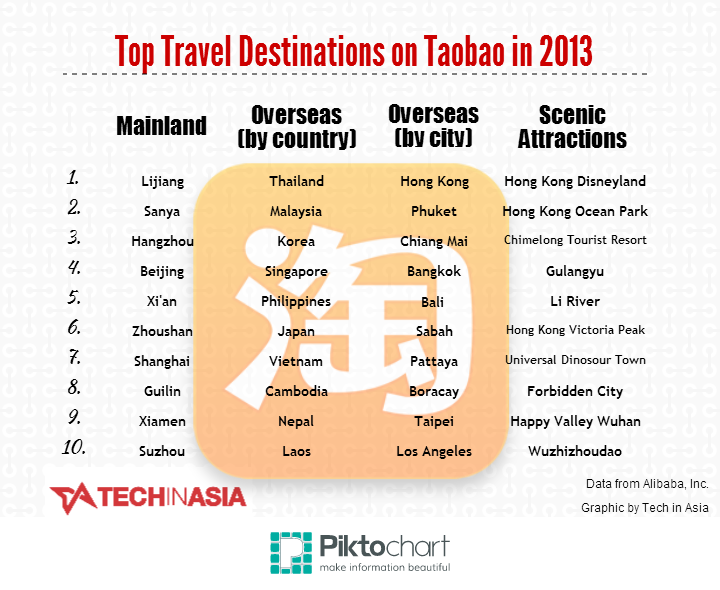 (Editing by Steven Millward)