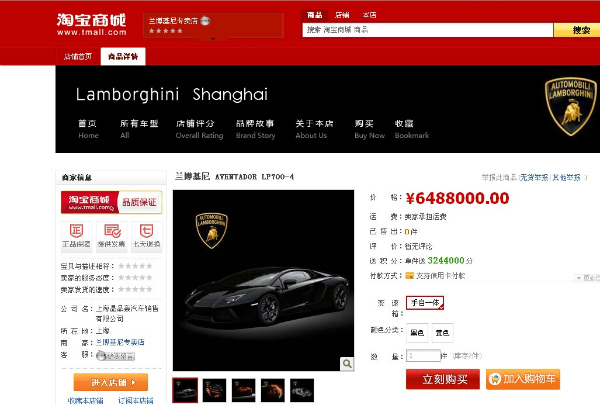 On Taobao, China's biggest consumer ecommerce site, Chinese netizens could now buy themselves something a bit more special than the usual clothes or gadgets – a Lamborghini supercar. (UPDATE: The site is now branded "Tmall").
The Italian automaker is one of many brands which have set up an official store on Taobao's branded 'T-Mall' – but these thoroughbred sports cars are certainly the most expensive and exclusive things you could possibly buy online.
So, if you're not strapped for cash – and don't even need a test-drive – you can go hit up the Lamborghini T-Mall right now and peruse the 17 models on offer, which go from 3.5 million RMB right up to 6.5 million RMB for the fantastically sinister and shouty Aventador LP700-4 (pictured above).