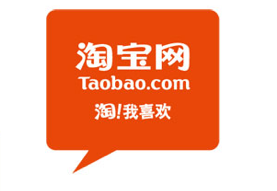 We've all heard about how Google engineers get to set aside 20 percent of their time to work on their own ideas. But how do the most successful Chinese companies manage to stay innovative? One company, Taobao, has just published an account of its in-house initiative to stay creative as the business grows larger.
Last year Taobao, China's largest online retailer, started what it calls a 'Horse Race,' which is somewhat of a misnomer as the process isn't a race, and (we hope) there are no horses involved either. Rather, the Horse Race is an internal competition that the company described thusly:
Last year, employees throughout Alibaba were encouraged to form project teams and submit business plans to a management committee made up of [CEO Jonathan] Lu and his direct reports … More than 1,000 employees, organized into teams of three or four members, proposed 270 projects. In April, the committee selected 10 projects for further development. Five eventually were implemented. At the end of the year, two were declared winners, effectively becoming incorporated into Taobao's business.
Wong Hai, the company's VP of technology development and new business says that the company "has the financial and technological resources to back the projects, pay salaries and also provides a pool of talented people to help develop an idea." But at the same time, he warns that the program is a new one and it's hard to say so early on whether or not it will have a big impact on the business.
For the time being, it's at least a sign that as Taobao grows larger it is actively experimenting with ways to keep fresh ideas flowing that could help it succeed in the future.