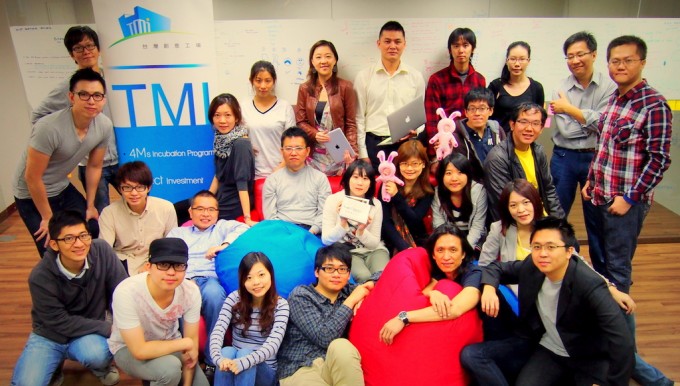 Taipei-based incubator, Taiwan Mobile Innovation (TMI), has launched its hardware acceleration program earlier this month. It hopes to attract mobile and internet-related hardware startups to take part in this inaugural program, and will render support required from prototype to mass production stage.
Hardware acceleration program details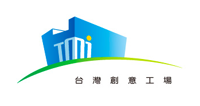 The program will take approximately nine to 12 months, depending on the product development cycle. As for the funding, seed capital will be provided but according to CEO of TMI, Lucas Wang, it is a separate decision process. It will work more like an angel investment decision along with its investors, and typically the investment amount would be around US$100,000.
The incubator does not seek profit from incubating its startups. In exchange for its incubation services, TMI has the option of being entitled to "discounts" when startups raise their next round of funding. They look to seek "profit" via means of capital gain in the near future. Lucas explains more:
[If] we work with a startup by helping them to get the best fit manufacturing or design service, and they charge this whole production for US$30k, TMI will [not charge] for the extra service in managing the whole process. TMI does not charge on the manufacturing side for [the linking-up] fee and does not charge startups for service fee.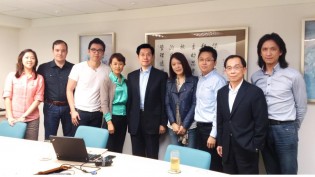 TMI is looking to incubate around six to eight startups. It will be providing guidance on how to penetrate into the Asia market, as well as issues pertaining to manufacturing and production. Startups incubated will receive knowledge on the best design for production, material and component adoption, production schedule planning, quality testing and quality control, forecasting, as well as sourcing of manufacturers and partners.
There will be senior project managers hailing from manufacturing backgrounds as well as investors from hardware design and manufacturing companies. Lucas clarifies the difference in mentorship for hardware startups versus software startups:
In hardware innovation, one of the key points is to deliver the real product that can best comply with the original/innovative design within the planned schedule. TMI converts mentorship, which is popular in software innovation, into project management in the manufacturing side. To startups, it is like Apple being served by Foxconn. TMI helps them connect with the right manufacturers for their businesses.
TMI also explains that it is different from other hardware incubator, such as Shenzhen's HAXLR8R.
To make things clear, Lucas tells us that there are four differences between HAXLR8R and its program:
Stage of the startups: TMI serves startups that already have prototypes.
Result of incubation: TMI aims to help startups deliver mass production products.
Offerings: Instead of mentorship such as introductions or networking, TMI plays the role of a team member that provides guidance on manufacturing. It deals with details such as molding defects, digital board relay, planning, and quality control.
Strong network: TMI sits in the heart of IT ODMs, and is connected to manufacturers that used to service large hardware companies, such as Apple, HP, and Dell. Taiwan's ODMs provides both manufacturing services as well as design support and quality insurance. Lucas highlights that when it comes to manufacturing a consumer product, it is not just about getting a factory but also about the whole manufacturing process.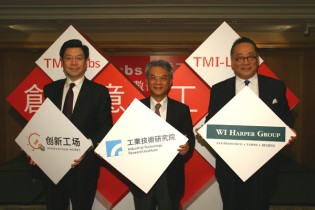 TMI was founded in 2012 by US venture firm WI Harper Group, Kaifu Lee, and ITRI (pictured right). TMI also draws inspiration from Beijing-based Innovation Works, which is founded by Kaifu Lee, hoping to foster the entrepreneurship scene in Taiwan.
For Kaifu Lee's involvement in TMI, Lucas elaborates:
[If] a startup is looking to China market [for expansion], Kaifu and the team [will be] ready for them. [There will be] weekly updates on the progress of the projects.

And yes, Kaifu's team is looking for opportunities generated [from] this program. The investment decision is separated from it, but is made by TMI and Kaifu's team.
The program came about due to an observation that most hardware startups take to crowdfunding platforms to raise funding, and often failing due to the lack of proof of concept and failure to scale. For more information regarding the program, you can visit the website here.
[Photo credits: Taiwan Mobile Innovation & VentureData.org]