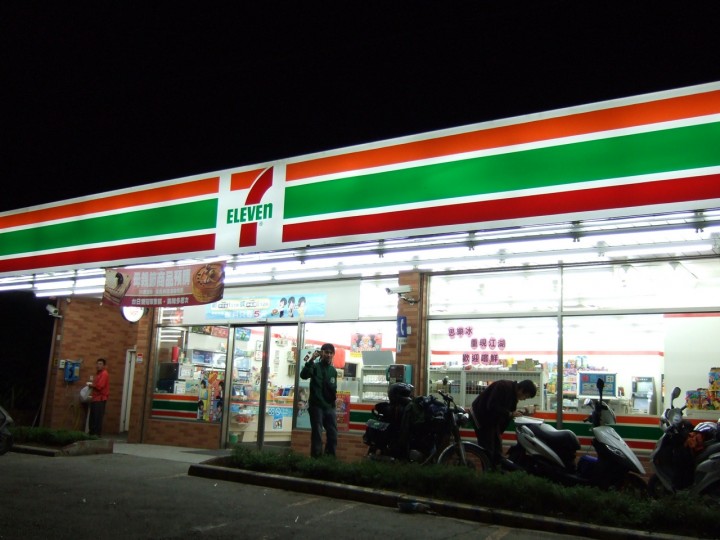 As mobile technology becomes cheaper to manufacture, an increasing number of low-end brands have emerged, selling simple devices at affordable prices. In Taiwan, one of these brands happens to be 7-11, the world-famous convenience store chain.
The Taiwanese 7-11 (owned by domestic conglomerate Uni-President, and unaffiliated with the pit stop C-store most Americans are familiar with) announced yesterday it would release a private label tablet called "OPEN." Manufactured by Taiwan electronics giant Foxconn, the device runs on Android 4.2 Jelly Bean and packs a quad-core 1.2 GHz Marvell processor, 16GB of storage, and 1GB of RAM.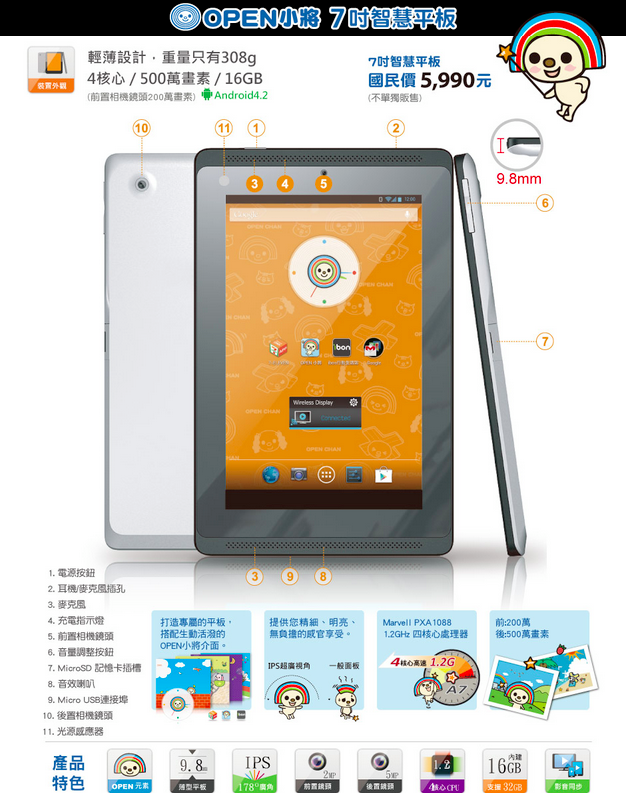 The tablet, which is named after 7-11 Taiwan's mascot, is available for purchase exclusively on 7-11's 7net website, an e-commerce platform that sells everything from bedsheets to frozen baozi. Users can order the tablet online and retrieve it at standalone 7-11 retail outlets. Customers can make purchases using a credit card, a third-party payment platform, or with cash at in-store pickup.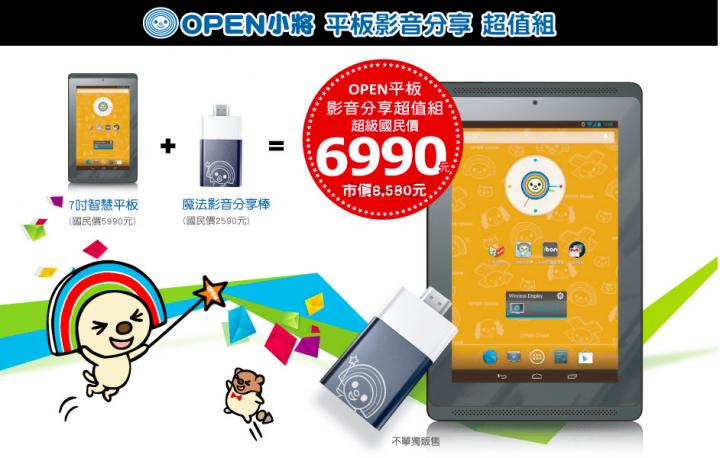 The OPEN tablet will sell for NT$5,990 (slightly over $200), but when bundled with an accompanying OPEN dongle that streams music and media wirelessly to compatible televisions, the set totals at NT$6990 (about $240).
The launch of 7-11's OPEN tablet follows the release of 7-11's OPEN smart TV last July. That device was also sold exclusively through 7net and occupied 10 percent of smart TV sales in Taiwan during its first month on the market.
Some may balk at the notion of purchasing a tablet from the same place they buy Coke and beef jerky from, but keep in mind that 7-11 is not the first corner shop retailer to slap its name on a sexy mobile device. A few days ago, UK grocer Tesco unveiled the Hudl, a low-end Android tablet available for ₤119 (about $190).
(Source: Techbang)
(Top image via pow59/Flickr)
(Editing by Paul Bischoff)