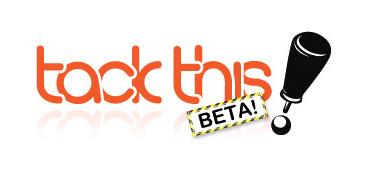 There are multiple ways to bring your retail store on Facebook but the problem is that most solutions can't replicate a similar social commerce experience from website to Facebook and vice versa. Tack This, a Singapore-based start-up is another alternative but allows simple embeds to help retailers create and manage their e-store easily across multiple platforms.
As we met the founders at Echelon last week, the creators of Tack This said that the key to their solution is easy e-store embed, comparing the simplicity to embedding a YouTube video. While the actual product hasn't yet launched, the demo looks pretty neat. Here are some plus points as I run through their demo sites:
Enlarges product image upon mouseover
Simple and intuitive "add to cart" without disrupting the shopping experience
Fast check-out, both on Facebook and website
Allows PayPal and credit card payments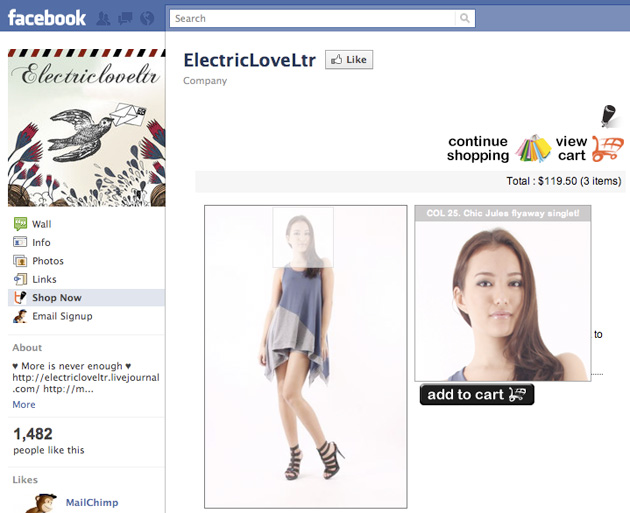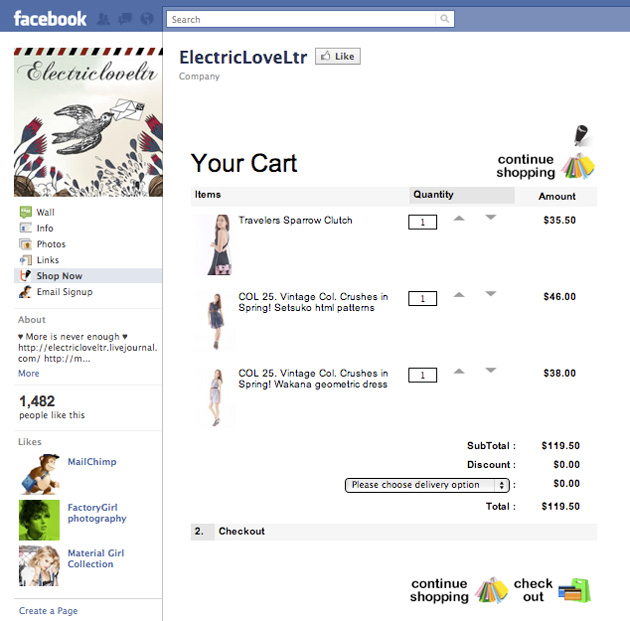 The key thing that excites me is perhaps the team's vision to simplify social commerce store embed. It helps majority of the merchants who aren't exactly tech savvy to understand and adopt the service easily.
Plus, the folks at Tack This explained that they are working to allow anyone to embed any "Tack This-powered" social commerce store on websites and blogs, including those who don't own the products. For example, Rick can bring ElectricLoveLtr's social commerce store to his blog simply by copying and pasting the embed code on his site and even earn commission for any purchase made from his end.
While there are plenty of social commerce solutions in the U.S, there is hardly any in Asia. What Tack This could possibly do is to quickly localize and scale its product across Asia, namely countries like India, Taiwan, Indonesia, and Thailand where there are sizable number of Facebook users.
For now, the solution is only available in Singapore but I heard from the founders that Indonesia is certainly within their list of targeted countries. Stay tuned as we learn more from Tack This.