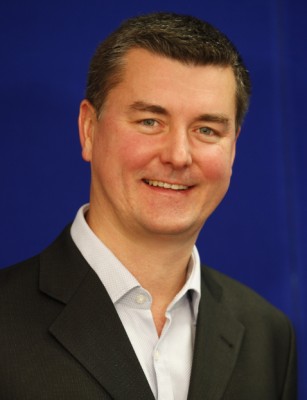 I had the opportunity recently to catch up with Pete Cooper, the founder of Australian startup conference Sydstart, to find out more about the event, its evolution, and what's next. The Sydstart 2013 conference is tomorrow (May 28) and totally sold out.
I have known Pete (pictured) for a number of years and he is an influential figure in Australia's startup scene. He seems to know everyone there. In addition to founding Sydstart, he is an Australian intrapreneur, serial entrepreneur, and an investor. Pete's background includes co-founding eDivision in Macquarie Bank and investing on the bank's behalf in disruptive innovations, and he was CEO of Saasu, an online accounting software firm.
Matt: Can you give us a brief introduction about you and how you got involved with startups.
Pete: I have been passionate about startups since the late 1990s. From building a system for my Dad's business on an Apple IIe in my teens, through to co-founding a division at Australia's largest Investment bank. The challenge has been that the startup ecosystem was too small and too fragmented in Australia. So after living and travelling globally – especially Asia – and returning to Australia, I realised not much had changed. I decided to do something about it.
What is Sydstart? Please give us an elevator pitch.
Pete: Sydstart is the largest professional startup conference, expo, and community for tech and tech enabled businesses in Australia. Our events typically run from 600 to 1,100 people with over 100 startups competing to pitch. It is a community-centric grassroots event that is now very popular with investors too.
People come to get inspired by 'wave one' speakers (we are the original 'silicon beach' startup community after all [1]) who have done stuff of global significance. Then they see pitches from commercial and social innovators that are doing stuff which we hope to see succeed through connecting, education and promoting them. People attending Sydstart find angel investors, co-founders, partners, and team members.
I attended the first Sydstart three years ago at the Auditorium in Sydney, which was a local Sydney event with 200 people attending. How has Sydstart evolved? What can we expect for the latest event?
Pete: Last September was our biggest, which was jam packed crazy with over 3,000 square metres of expo and conference with over 40 speakers. The next one will be a bit smaller but with a more heavy duty agenda with international leaders doing much more intimate engagements with local and regional startups. We are still evolving the format but whatever we do, we have found the community here is growing fast in size and sophistication and they support us amazingly.
One of the things I look forward to each year at Sydstart is the pitching competition. What are some Australian startups that have emerged from the Sydstart pitching comp?
Pete: Design Crowd pitched at the first one and they are the second largest globally in their vertical of crowdsourced designs now [2]. GoCatch, the taxi app, has also dominated in Australia and popped up in a few other countries. Another is Freelancer.com from Sydney which now has eight million people in their marketplace; plus its founder Matt Barrie spoke at an early event. The Sydstart hall of fame web page is getting so long that it's huge – more like a Sydney harbour of famous names!
Are there any startups pitching at the upcoming Sydstart event that we should keep an eye on?
Pete: Yes, but we are keeping the top 100 names a secret [3] until we have picked the top 12 that will be pitching.
What's next for Sydstart?
Pete: We are adding expert sessions for really small groups. Imagine meeting privately with the patent genius that won a $400 million suit against Microsoft or the marketplace guru that leads the world or the guy that founded a multi-billion dollar enterprise software group? Well, we are doing that this year. No wonder it is sold out.
Or maybe that is just because we get to go to the pub together afterwards.
I try to say as often as possible we can't be the biggest but we can be the best connected. Five years later we are really getting there. Hyper-connected positive communities are more resilient, they learn faster, and help each other grow the pie so we all benefit. Good stuff gets found and shared faster while bad stuff gets found out and discarded by the community. We all win when we work together.
---
LA's startup community is also known as "Silicon Beach" and there is a long running debate on the ownership of the name.  ↩

99designs is the largest crowd sourcing design website and is also from Australia.  ↩

Sydstart has since revealed the finalists in their judging pre-screening pitches.  ↩