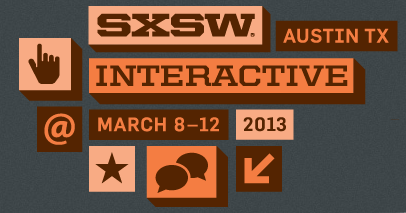 The 20th installment of the annual South by South West (SXSW) Interactive Festival will take place 8th-12th March 2013 in Austin, Texas. SXSW is unparalleled for its boundless energy and cutting edge content, presented and attended by the largest and most diverse group of digital creatives.
Infocomm Development Authority of Singapore (IDA) is planning its Singapore Alley at SXSW Interactive Trade Show 2013 to be held 10th-13th March 2013. Last year, approximately 65,000 attendees were present at the SXSW Interactive Trade Show. IDA is currently accepting applications from Singapore-based startups interested in being showcased at the Singapore Alley.
Startups can expect:
· Your own exhibition booth to showcase your product/service
· Booth crawls at the Singapore Alley
· A Singapore evening networking event
· Personalised business matching for one-on-one meetings
· Possible media interviews
Do note that the cost for each startup to attend is US$500. Also, startups will need to handle and cover their own travel and accommodation expenses. Exhibition badges will be allocated, which allows entry into the SXSW Trade Show. Interactive conference badges can be purchased separately here.
Register your interest for your startup to be featured at the Singapore Alley by emailing Jasmine Leng at jasmine_leng@ida.gov.sg, Assistant Manager (US), International Operations, IDA San Francisco Office before 26th November 2012.
Additionally, SXSWedu, a four-day program featuring compelling presentations and informative sessions from education professionals, industry leaders, and policy practitioners, is preparing for their third annual conference, which occurs immediately before SXSW Interactive.
IDA Industry Development team in USA have been organizing industry mission trips to SXSW in Austin, Texas, for the past 2 years and are looking for interested partners to join this trade mission to SXSW EDU to showcase Educational Technology solutions/products at the Singapore lounge. The Singapore lounge would be the sole international lounge. This is a good opportunity to get exposed to the education ecosystem in Texas and explore business partnerships.
The cost of participation is at US$500 as well, and includes the SXSWedu badge. Interested attendees may register here.