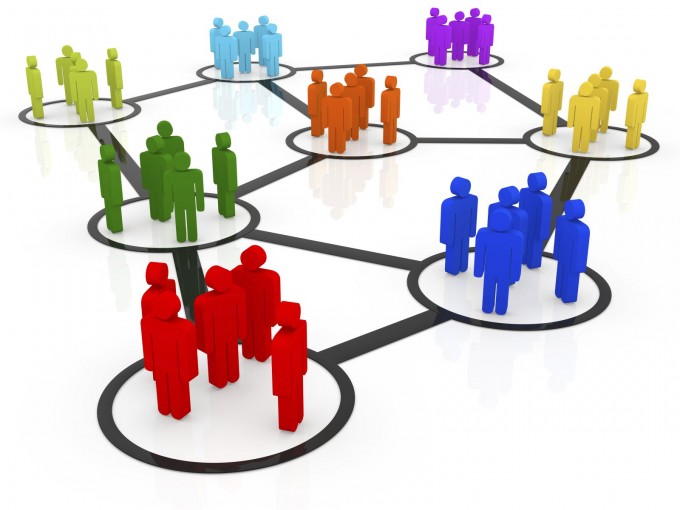 In a recent survey conducted by research firm IDC and sponsored by Microsoft, it is seen that 52 percent of organisations in the Asia Pacific region have in place an enterprise social network. Basically, that's an online community within the organisation that cultivates engagement and collaboration among employees and stakeholders with the familiarity of social networking tools; it might be used internally, or with customers for social marketing. Another 23 percent of firms are planning to adopt one in the next 18 months.
According to Internet World Stats, the growth of internet users in the Asia Pacific region rose from 418 million in 2007 to over one billion in 2012. It also translates to the huge rising trend in the use of social networks, with statistics showing a remarkable 204.9 million Facebook users in Asia.
During the media briefing yesterday, Claus Mortensen, IDC Asia-Pacific's director for emerging technology research, mentioned that the major driving forces of such visible trends includes the prevalence of a younger workforce in the region, where there is wide acceptance of social media and gadgets – and not forgetting cultural norms such as relationship-focused business dealings. All nations showed similar trends, with a dramatic shift in priorities as most organisations are turning to integrating enterprise social technologies to gain competitive advantage, placing them above well above investments in core networks, cloud computing and business intelligence.
Shaping Good Corporate Netizens
According to the survey [1], which is embedded below as an infographic, the top enterprise social tools (which might also be used internally, not just with customers) according to preference are instant messaging, emailing, and company social networks. They're used for tasks such as internal training and learning management, internal collaboration, and internal knowledge sharing.
One interesting trend to note is that, based on current statistics, countries such as Singapore and Australia and New Zealand (ANZ) are seen to be less proactive to the adoption of such social tools. For instance, 47.1 percent of organisations in the ASEAN region (excluding Singapore) are currently using or planning to integrate enterprise social tools into their organisations, but Singapore and ANZ have only 25 percent each respectively, which is almost half the amount of ASEAN's figures. However, within the next six months, 25 percent of organisations in both Singapore and ANZ respectively have expressed interest in adopting social tools or services, with ASEAN only having 3.9 percent with plans.
Though there's broad acceptance of the benefits of implementing enterprise social in the organisation, certain challenges still prevail. Claus Mortensen explains:
Security, compliance, governance and lack of control are cited as the most important inhibitors to implement enterprise social but it is not viable for companies to resist adoption as end-users may turn to internet-based, consumer grade, and potentially less secure options.
He added that the main concern of the implementation should be considered more of a change management issue, rather than the costs incurred or security risks – which is more prevalent in traditional and rigid organisations. It is essential for them to educate their own employees on how to become good IT citizens and also use this as an opportunity to trust and engage their employees. Here's the infographic:

For more fun graphics like this one, check out previous entries in our infographic series.
The findings of the Enterprise Social Survey were the results of interviewing 352 decision makers and influencers from medium and large organisations across three regions in Asia/Pacific, classified as ANZ (Australia and New Zealand), ASEAN (Singapore, the Philippines, Malaysia, Indonesia and Thailand), and Korea.↩