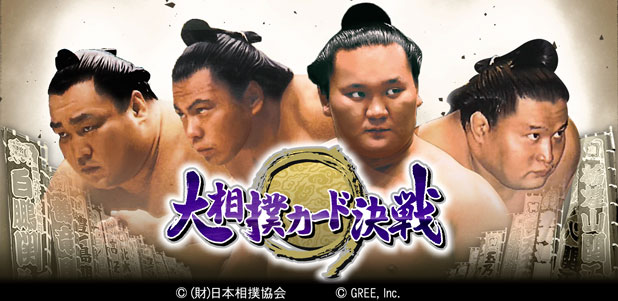 I've been having lots of fun trying out mobile games from the card battle genre over the past year. So far, my favorites have probably been the very popular Rage of Bahamut from Cygames and the recently released NFL Shuffle from GREE. But the latter company, GREE, has released a new social card battle game that I'm excited to try: Grand Sumo Card Battle. It's currently available on feature phones, with pre-registration available for smartphone users [1].
The game will be free to play, and since it is created in cooperation with the Japan Sumo Association, featured wrestlers will include the two current Yokozuna, Hakuho and Harumafuji, as well as retired stars like Chiyonofuji. The association previously announced the game back in September, so its good to see it finally released, even if it's just on feature phones for now [2]. Gameplay will take players on a tour though Japan, where they can develop and train wrestlers as they face their competition.
As someone who has gradually become a fan of sumo during my time here in Japan, I hope that this game can see some success. The sport of sumo is not so popular among young people these days, so perhaps if the JSA threw some support behind a game like this, perhaps they could reach some younger fans.
It would also be nice to see an English/global version of this sumo card battle game, although given that the sport isn't that popular outside Japan's borders, I can't see that happening. But nevertheless, it is cool to see a title like this.
On a somewhat related note, you can expect sumo wrestlers to be invading Google Street View very soon as well, as they posed for Google's tricycle mounted camera recently on Christmas Day. [Via Gamebiz.jp]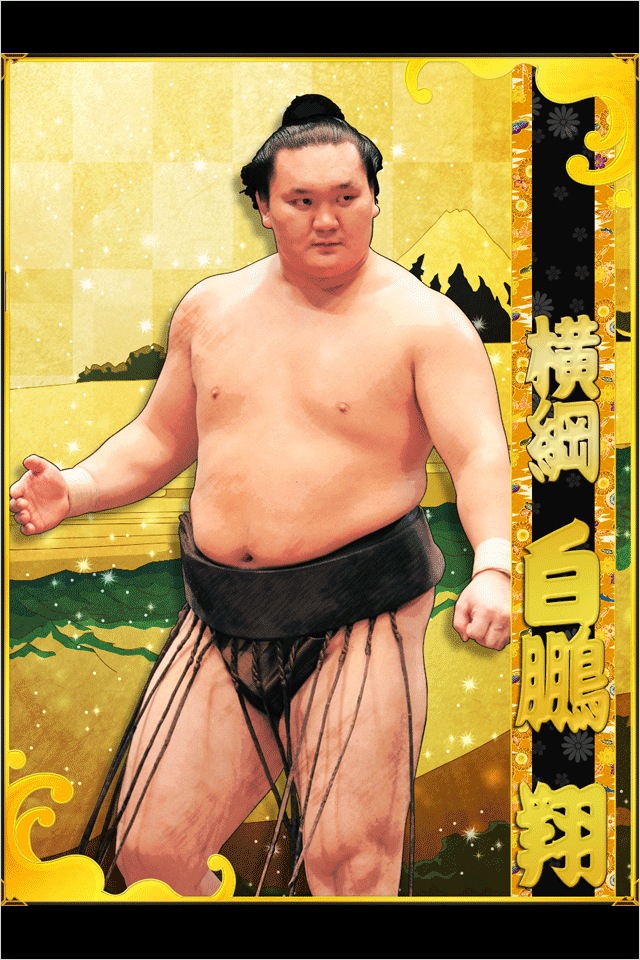 ---
Those links are mobile only.  ↩

Read more from Serkan Toto and The RPG Club, who both featured it when it was announced a few months ago.  ↩