Sumally is a growing community that connects what you love with the people you love. Its ultimate goal is to become the new generation's encyclopedia of all things. I've been using the service for less than a day, and I am already hooked.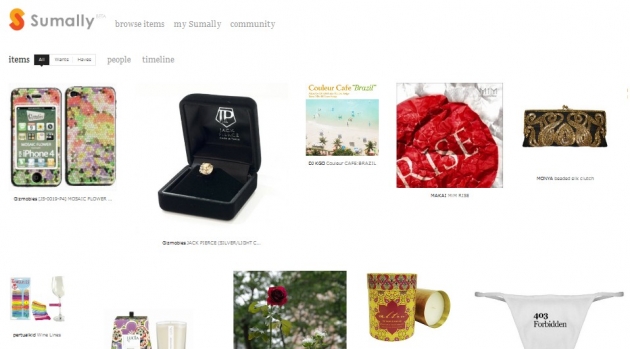 The name "Sumally" combines the two words "sum" and "all." It's where you register what you have and what you want. One of the Penn Olson editors noted that it reminded him a little gdgt.com in some respects. You can also browse through people's Sumally pages to discover other interesting products, or it can be used as a wishlist too. Mine is right here. 
It's very simple to use, as you can add a sumally bookmarklet to your browser toolbar. Whenever you come across an interesting product  — it could be a jewerly, furniture, gadgets, etc. — just click on the bookmarklet. Click either "want it" or "have it" on the image. Then enter the product details like category, name, or brand.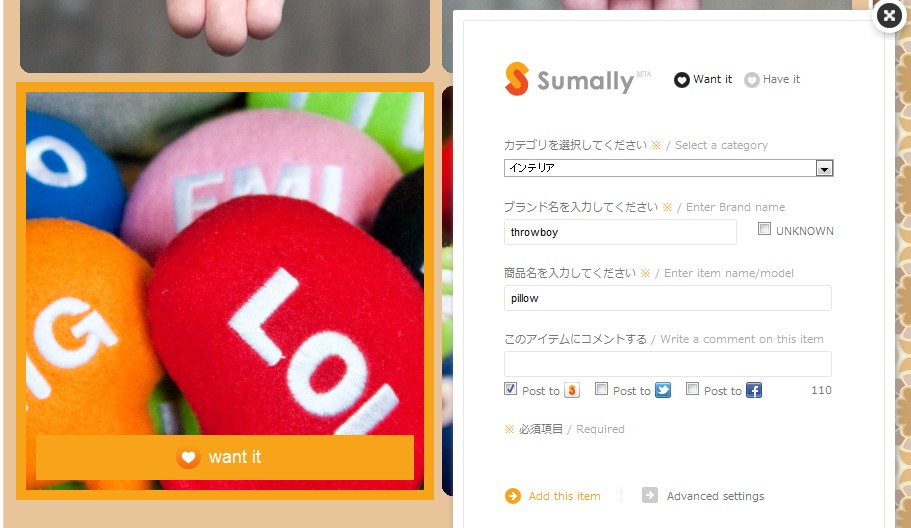 Each user is given their own Sumally page.  In the sidebar, the site shows you people's activities relating to your wants and haves, so you can easily know people with the same interests.  If you find someone who has a similar taste, you can also follow then within the service. There is Twitter and Facebook integration too.
I really love the sleek interface of the service.  It was created by Kensuke Yamamoto, former editor at "GQ JAPAN."    Sumally is in English, so please try it out.