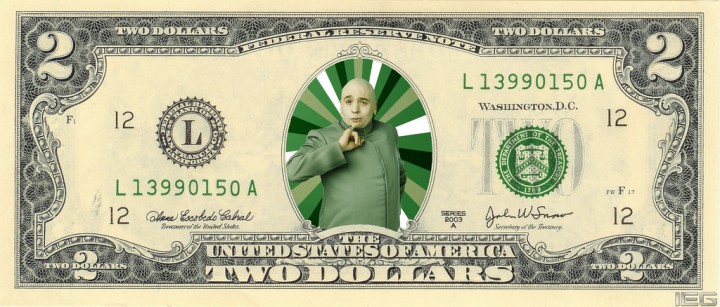 One of the many lifelong struggles that we face has to be managing our personal finances. According to the latest MasterCard Index of Financial Literacy from last year, Singaporeans generally are doing fairly well, coming in a close second to New Zealand among the 16 Asia-Pacific markets polled. However, the survey also found that those under the age of 30 years old generally tend to have lower financial literacy.
Calvin Yeo, managing director and co-founder of financial planning website DrWealth, believes this might be because there are no cost effective and high-quality financial planning and tracking solutions for the masses.
"Singaporeans are remarkably disorganized and haphazard when it comes to managing their personal finances. Most of us get our information from friends, forums, and the occasional banker or insurance agent […] Many financial planners are in fact insurance agents or bank sales representatives who get commission from selling products, which in the end may not even be aligned with the needs of the customers," he lamented. "At the same time, independent financial advisers are costly to hire and generally only available to the high net worth."
For this reason, he decided to launch DrWealth together with Lim Dershing and Ryan Ho. The former is also the founder and CEO of the JobsCentral Group, while the latter was formerly the director of technology at Applica. As a chartered financial analyst and certified financial planner, Yeo himself brings a wealth of financial expertise to the mix. The team together recognized the gap in the financial advisory industry, and put in S$150,000 (US$119,000) of their own money to fund their efforts to bridge the gap using technology.
"We created DrWealth because my co-founders and I believe strongly that having a free and easy to use online platform to provide good quality tools and advice will help every Singaporean household tremendously," he explained.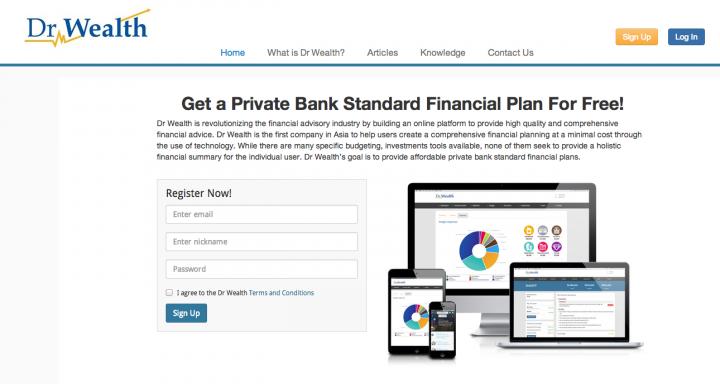 DrWealth is remarkably easy to navigate and use. All you need to do after signing up is key in your financial information – anonymously, of course – and DrWealth's proprietary software will provide you with an in-depth analysis of current and projected net worth, insurance needs, and even various saving goals. It will also look at your information as a whole to calculate your financial health status, and compare you to recommended benchmarks.
"By understanding your current financials and your future goals, DrWealth is able to give you a financial checkup and recommend actions that you may need to take," Yeo explained.
Your information is safe here
I was initially hesitant to key in my personal and private financial information onto the website. However, Yeo assured me that they had taken privacy and security into account. "Firstly, the data is encrypted through 128-bit encryption. Secondly, we allow anonymous keying in of data – we only require the email address of the user to open an account," he said. "Given that we already have 600 accounts and growing rapidly, we won't be able to identify who the users are."
It certainly seems that most users feel safe using this system. Just three weeks into their beta launch, the platform already sees an average of 90,000 sessions per month.
Besides those who need financial planning in Southeast Asia (which is everyone), Yeo revealed that they are targeting those between the ages of 25 to 40 years old – the group most motivated and in need of personal financial advice. Their primary markets at the moment include Singapore and Malaysia.
(See: Get your new year finances in shape with budgeting app Saved)
Yeo claims that DrWealth is Asia's first financial planning platform for residents in Singapore. "The only one (online financial planning platform) which I know that exists now is Money Forward, but they only cater to Japan. Other relevant financial portals include MoneySmart.sg and iMoney, but they are both comparison sites for products such as credit cards and loans."
There are, however, several similar financial platforms in the US, such as Learnvest, Sigfig, and Personal Capital. These platforms are fairly established, and have all raised sizeable amounts of funding, proving that there is indeed a demand for such a service in the US. It is too early to tell whether the same demand exists in Southeast Asia, but DrWealth's traction so far is encouraging.
(Image credit: Flickr user Ivaylo Gwenkov)