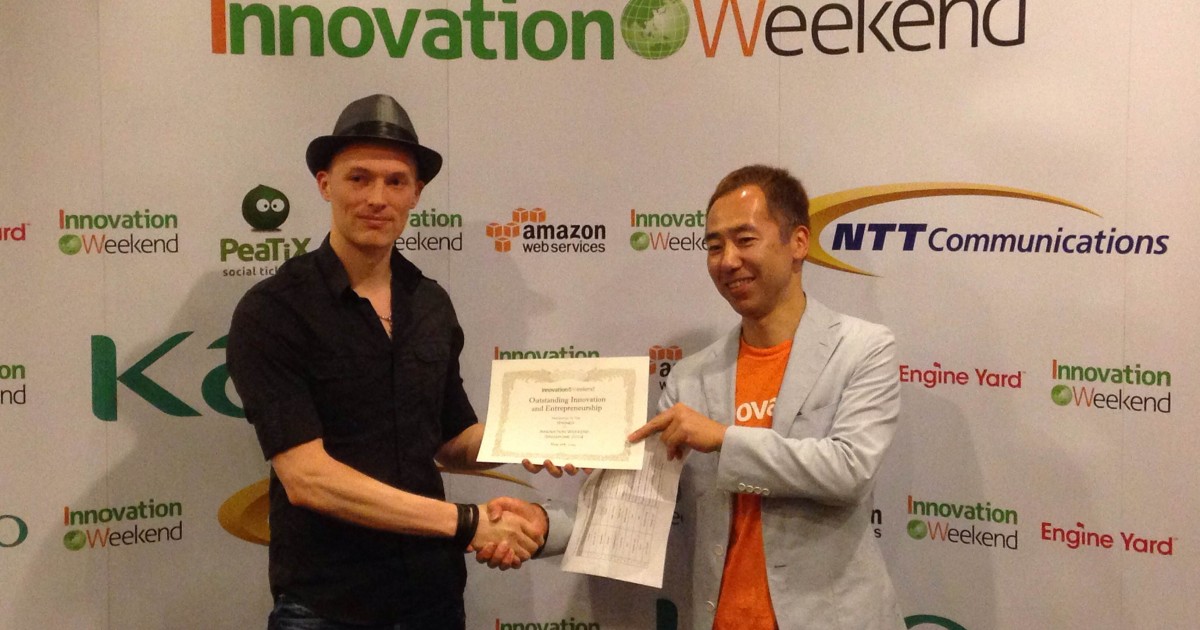 Innovation Weekend Singapore, the first in a series of international pitch contests arranged by Sunbridge Global Ventures, was held today at the Microsoft Singapore Office. After hearing a keynote address from Vinnie Lauria, Founding Partner of Golden Gate Ventures, seven start-ups delivered their pitches to the crowd.
The winner was Studypact, an entrant in Startup Asia's Battle Arena). The runner-up was another Battle Arena veteran, Haystakt.
Both teams won a chance to attend a Tokyo-based pitch contest in December of this year. Joining them will be the winners and runners-up from pitch contests held by Sunbridge in Boston, London, Tokyo, and Osaka throughout the year.