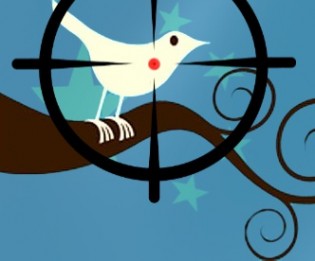 We recently looked at some stats compiled by a Chinese netizen that showed a mere 18,164 Twitter users active in China. That bit of number-crunching inspired Jason Q. Ng, a keen analyst of social media in the country, to set out to corroborate – or disprove – last week's figure, and thereby try to get a clearer picture of who's on Twitter now in mainland China despite it being blocked here way back in 2009.
Another motivator for Jason was the sky-high figure of 35 million Twitter users in the nation that was last year put forward by market research firm GlobalWebIndex. That number sounded suspect to us and was crying out for a double-blast shooting-down.
For the new study, Jason opted for a different method of getting the data from the Twitter API than was used by @ooof last week. In a post last night on Jason's Blocked on Weibo blog (also the name of an upcoming book of his, tackling censorship on the Twitter-esque Sina Weibo), he concluded:
According to the data I extracted, there are tens of thousands of Twitter users in China, not millions, a result that confirms @ooof's finding and refutes GWI's conclusion.
He added:
The exact numbers I and @ooof come up with may differ, and only Twitter itself would be able to best reveal how many Chinese Twitter users there are, but our independent results are likely within an order of magnitude to the actual number, unlike GWI's result which is about 2,000 times greater than our calculations.
Ultimately, Jason will venture to say only that "the number of active Twitter users in China is almost definitely between 10,000 and 100,000." But that's with him being super cautious about including less frequent users of the service.
The raw sample of Twitterers who posted in Chinese during his sampling time amounted to 43,784 individuals. That had to be boiled down to a sample of 608 whose location could be inspected manually. From that sample, 110 people were in the Beijing timezone and apparently located in mainland China. The resultant pie chart of Chinese-language tweets around the globe at that moment looks like this: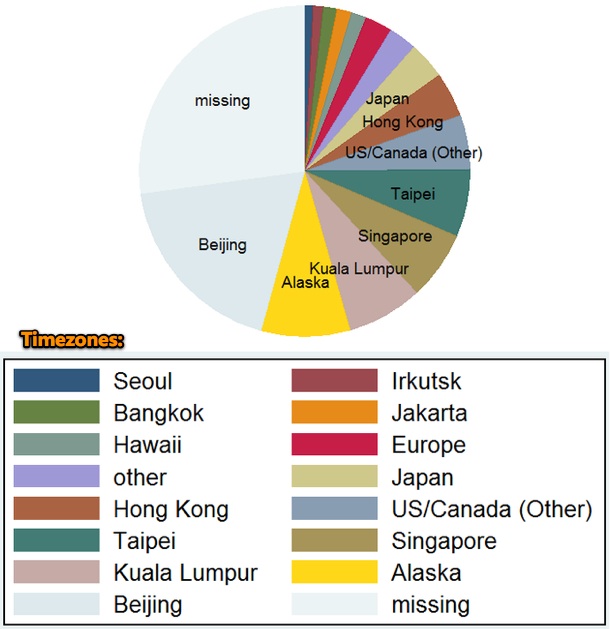 Jason's final and very conservative figure could be extrapolated to 8,000 Chinese Twitterers during his brief study period. He explains this tiny figure:
The primary reason why my number is so much lower than @ooof's is because his data collection period appears to have lasted for a month, and thus he captured the more casual Chinese tweeter; otherwise, my percentages largely confirm his.
So China-based twitterers are indeed rare birds.
For the full methodology and even some spreadsheets, head to the link below.
(Source: Blocked on Weibo)