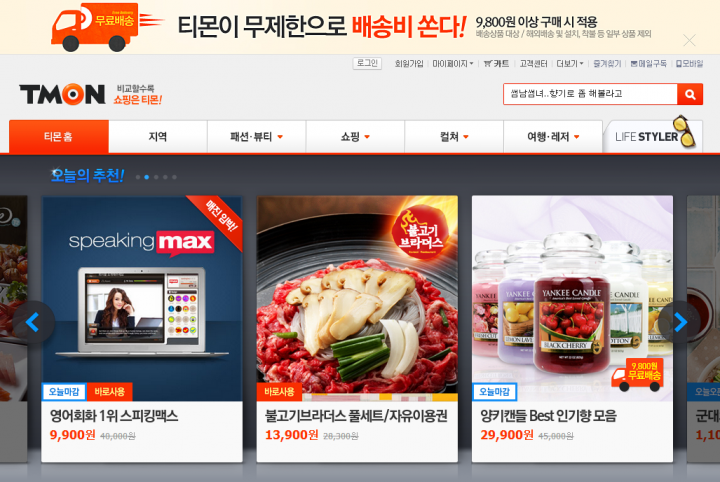 Daily deals site LivingSocial announced today it will sell LivingSocial Korea, the company that owns group buying site Ticket Monster (a.k.a. TMON), to Groupon (NASDAQ:GRPN) for $260 million in cash and shares.
That essentially means LivingSocial is giving up South Korea for the time being, and Groupon is up to bat. Any remaining non-Korean assets owned by LivingSocial Korea will be divested.
Groupon says Ticket Monster makes $800 million in billings, from which it takes a 10 to 15 percent cut according to a source cited in AllThingsD. That puts the revenue figure around $100 million.
LivingSocial acquired Ticket Monster in August 2011, although exact details were not disclosed.
LivingSocial has expanded to more than two dozen countries, while Groupon is available in nearly 50. The two US-based companies are each others' biggest competitors globally.
In South Korea, TMON's biggest competitors are WeMakePrice, which sued TMON in February, and Coupang.
(Source: BusinessWire)
(Editing by Steven Millward)