With the steady rise in popularity of MOBA games over the past few years, it's no surprise that game developers and publishers are looking to make a MOBA of their own. At the moment, it is undeniable that Dota 2 and League of Legends (LoL) are at the top of the ranks when it comes to MOBA games, and competing with these two giants may not be a good idea especially when you're meeting them head on. This is what makes Strife by S2 Games and Asiasoft a rather interesting kind of MOBA game.
We've told you several things about Strife in the past, but now that the game has finally entered closed beta (CBT), I finally have enough grounds and basis to give you an actual game review.
Gameplay: Bringing something new to the table
Like most MOBAs today, Strife pits two five-player teams against each other with the general aim of destroying the enemy's main structure —in this case, the Crux —while preventing their own structure from being destroyed. To do this, each team must come up with a plan to take the enemy base. The number of strategies a team can use varies with the possibility of combinations and match ups that can be made out of the game's hero pool.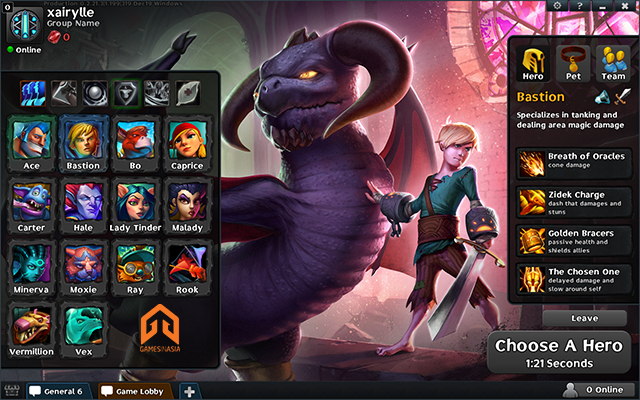 In a previous article, I mentioned why you're probably not going to suck at Strife because it's deliberately made easy to pick up. One way S2 Games simplified the game was by limiting the hero pool to just fourteen characters, which decreases the amount of hero knowledge the MOBA novice has to pick up. The smaller hero pool does limit the number of combinations you can make per team, but since each hero can play multiple roles, you can make two or more strategies using a single line up.
Another of the usual problems I encounter with other new MOBA games is that they barely bring anything new to the table. So why would I leave my current MOBA game for what feels like a reskinned version? What I like about Strife is that it dared to make more significant changes.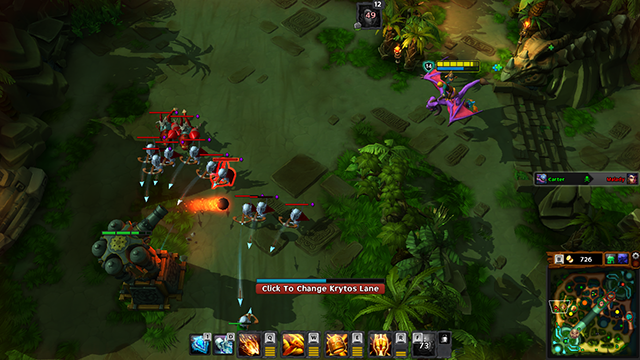 The shared gold system, for instance, allows for a more relaxed game for support players. You can focus on harassing or ganking the enemy hero without worrying about where to get your gold or survivability items. Although there are numerous advantages to this, as a support player, I found myself missing the challenge of finding resources for myself in Strife. I feel that playing support may have become too easy.
Although Strife may have made the support role a bit too easy, the game's smaller maps and faster lane rotations make ganking a whole lot of fun. This is great for players who love hunting for solo kills or setting up ganks and team fights. The smaller map also means a greater chance for you to encounter and engage the enemy, but also forces you to be more careful if you're not ready to take up fights just yet.
Strife brings a lot of welcomed changes, but one new addition that I'm on the fence about is the crafting system. I believe game items should be designed to keep some sort of game balance. If there's anything I've learned about gaming, someone out there is going to find a way to exploit something and Strife's crafting system is just too tempting. I assume that with their experience, S2 Games knows this, too, though I have yet to see how much the crafting will disrupt the game balance.
To give you a better idea of the gameplay, here's a video of my first game:
Audio and Visuals: Crisp and vivid colors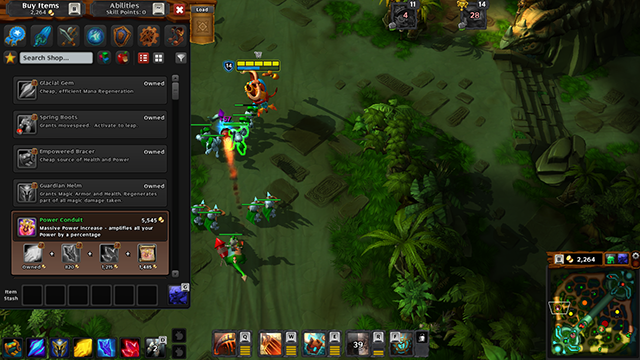 Strife's atmosphere is vivid and interesting. I like how the four different parts of the jungle have different themes as opposed to the usual two themes of just light and darkness. The player camera was confusing at first, because it kept bouncing back to my hero no matter where I clicked, but I later found out that you can change it in the settings or just by pressing 'L' while in-game.
The characters in Strife had very distinct features, which made me one happy gamer. In the case of mirror matches, you can also purchase different costumes or dyes to customize your character. Unfortunately, S2 Games has no plans to allow player-submitted cosmetic designs, unlike Dota 2; the developer wants the art style to look as unified as they can get it.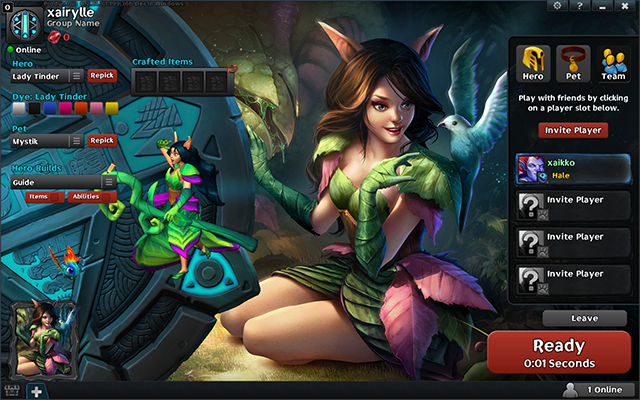 I was also pleased with the heroes' voice acting, although I'm concerned that they sound mostly like Western characters thanks to the voice actors' accents. S2 Games mentioned during the SEA tour that they weren't targeting a particular race or part of the globe with Strife so I'm hoping they'll add or update with a variety of voice packs with different accents. American-accented voice acting is the norm, especially for a developer headquartered in the USA, but I'm keeping my hopes up for more voice packs anyway.
The Verdict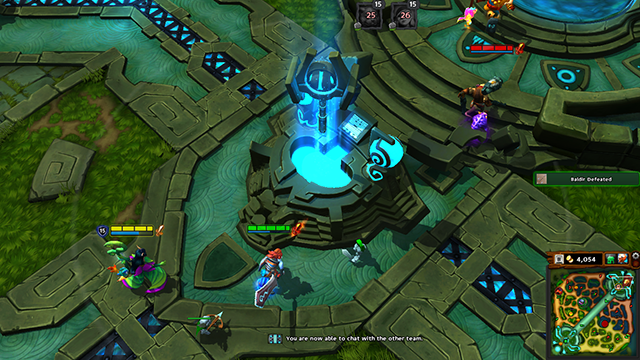 For a new MOBA game, I like how Strife is daring to make significant changes instead of just following the usual formula set by Dota 2 and LoL. It's refreshing to see a new MOBA game escape the shadows of these two giants, and strive for innovation. That's what we need in order to see progress in the genre.
I also like how Strife is friendly to beginners so it's easier to get friends into the game. If you are an experienced MOBA player, you will find Strife easy to pick up, especially if you compare it to the popular MOBA titles of today. However, a word of caution to the experienced MOBA player: if you approach Strife the same way you approach Dota 2 or League of Legends, the experience will be a bit lacking because you will end up looking for features that aren't there.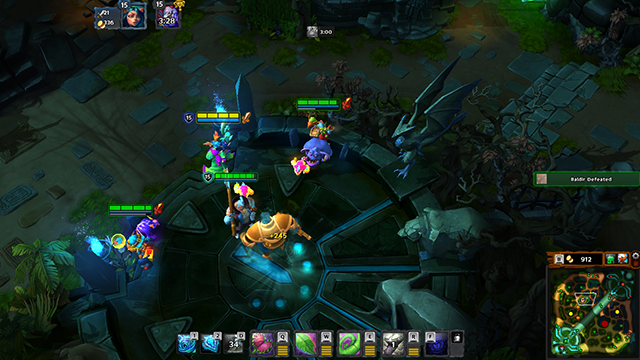 Now you might be asking, Xairylle, is Strife really the second generation MOBA game it claims to be? It's still kind of early to say, but so far, I think S2 Games is not repeating mistakes other developers have made in the past. I'm certainly impressed with how they've dealt with making a MOBA game approachable for beginners, but we'll have to wait and see what S2 Games will do to keep players interested.
The start is good, but I believe there will need to be some changes in order for Strife not to end up as a 'stepping stone' for the MOBA genre; that is to say, it's going to need some serious work in keeping players interested, or the game will end up as a training ground for novices to learn the basics of MOBAs – a training ground that they will eventually leave for the more challenging games of Dota 2 and LoL. From here, my opinion is that Strife should work on a pace that heads towards slightly more complicated gameplay to keep players interested, but still be able to keep its novice-friendly slant.
Strife CBT Keys Giveaway
Strife is free to play and free to download via the official Strife website. It's still in CBT so if you don't have a beta key for it yet, this might be your chance to grab one as we're giving away fifteen Strife CBT keys for this coming New Year.
Here's what you have to do:
Like the Games in Asia Facebook Page
In the comments section of this article, leave your answer to the following question: What makes Strife different from other MOBA games?
Winners will be randomly chosen and announced on January 6, 2014. We'll be sending the CBT key to the e-mail address you use when making the comment so make sure you leave a working e-mail address.