STEP Journal might look like just another social media application, but on the contrary, it serves as a personal private journal for users to record their daily activities. The mobile app was developed by Korean startup WePlanet, and was one of the K-APP Global Business Project winners in Korea's beLAUNCH 2013 Startup Battle.
One key feature of this app allows users to record their daily activities and life moments simply by clicking on a range of preset icons, instead of having to record via tedious text-based entries, which might be prevalent in other journal apps in the market. Users can also add in custom activities, events and even items to make the recording experience even more personalized.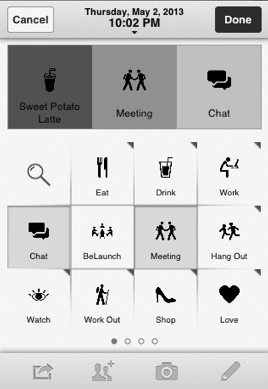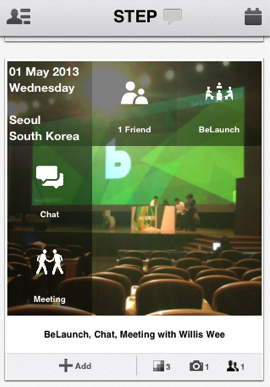 STEP Journal also took its app one step further, adding value to the logged data by introducing a dashboard furnished with compiled information (see screenshots below) on the various activities the users have engaged in, along with the frequency level of each activity and concise descriptions.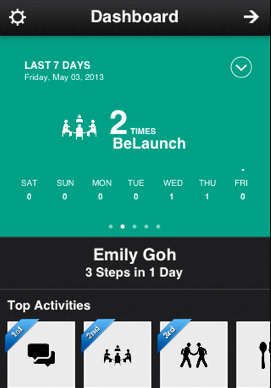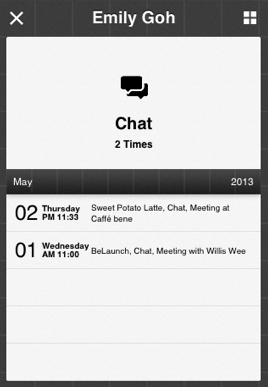 Though it's meant to be a personal journal, users can still share their activities on other social media platforms such as Facebook, Twitter and Foursquare.
In a conversation with CEO of WePlanet Daniel Cho, I learned that a new feature would be introduced to STEP Journal soon. By analyzing the collected data, the app will be able to make suggestions to help improve the life of the user, such as encouraging them to exercise if they don't log physical activity often enough. It can also provide an infographic of recommended places for activities based on the total accumulated data from other STEP Journal users.
Currently, STEP Journal is only available on the iOS platform. An Android version is currently in the making.