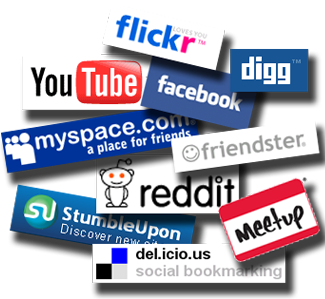 eMarketer has recently released some interesting statistics showing how the big three (countries) are creating content on the web. Although the activities are similar, share of participation differs greatly.
The type of user generated content produced in every country follows a simple demand and supply logic – When there are people consuming certain content, we can expect people creating it. Hence, the statistics below doesn't just give me a view of what each country creates, but also how and what each country consumes.
Marketers should take note of this to understand their audience's consumption preferences before coming up with marketing strategies.
U.S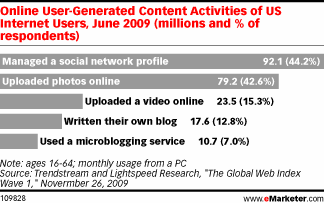 As expected, managing a social media profile is very much a daily routine for people in the states. Advertising on Facebook and MySpace would probably reap a positive ROI if you are targeting Americans.
Japan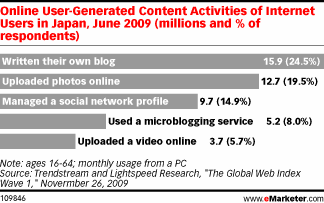 Japanese, on the other hand, have a stronger liking for blogs. Having good relationship with bloggers might be every digital marketer's top priority in Japan.
China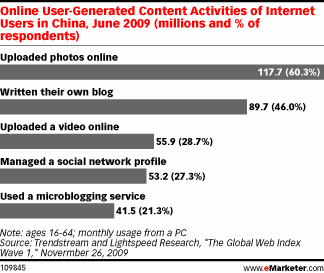 Photosharing is hot in China, not on Flickr but on its own native social sites like Renren and 51.com.