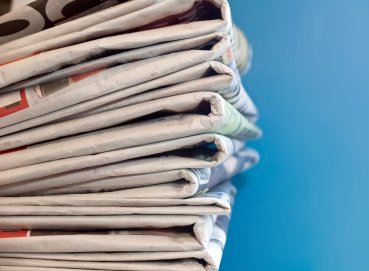 According to a study on the U.S top 100 newspapers by The Bivings Group, it was found that the average newspaper had nearly 18,000 Twitter followers and was tweeted 11 times per day.
It was also revealed that all of the 100 publishers were engaged on Twitter and have at least one account. However, not all of them are utilized fully. About 40% didn't have their website linked to their Twitter page.
The study also ranked the top 10 most retweeted newspaper on Twitterverse. Evidently, The New York Times clinched the top spot, with more than 1.8 million followers and 1,500 retweets in the month of September.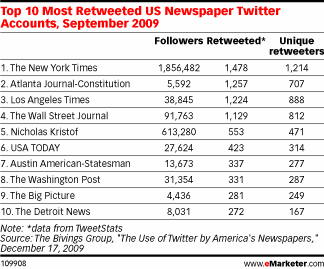 As shown on the table, there isn't any correlation between the number of followers and retweets. As far as newspaper in America is concerned, Twitter influence is not solely measured by the number of followers.

An Alternative Measurement For Twitter Success
The Bivings Group has an alternative way to measure Twitter success; and that is through the Twitter 'IQ' measurement. An ideal user should find a good balance between "tweeting" and "listening". According to the findings, The Baltimore Sun, the Austin-American Statesman and St. Paul Pioneer Press are amongst the top newspapers to have achieved high Twitter 'IQ'. Although the measurement might be highly biased and inaccurate, the formula still holds some truth.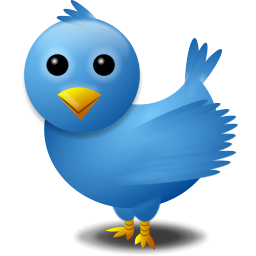 Via eMarketer, Stock photos powered by Pixmac