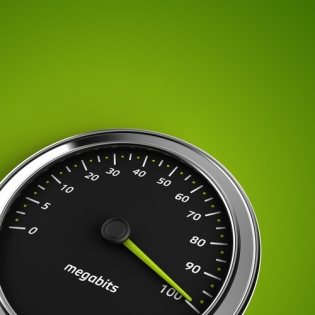 China's powerful State Council released a report yesterday that addresses, among many other things, its plans for the development of the web and mobile sectors in China by 2015. The report indicates that by 2015, 3G coverage should be available more or less everywhere in both cities and rural areas. The report also urges the implementation of IPv6 and fiber-optic broadband.
Previously, State Council Reform and Development Committee High Tech Bureau bureau chief Qi Chengyuan stated in an interview that by 2015, average broadband connection speeds would be 20 Mbps in cities and 4 Mbps in the countryside, with the most developed cities enjoying speeds of 100 Mbps or more.
Of course, the reported speed and what users actually experience can be two very different things. China Unicom's 3G service, for example, purports to be as high as 42 Mbps in a few select cities, but here in Beijing we have trouble getting it to break 1 Mbps.
It also seems the State Council may be setting its sights a little low. 3G everywhere is nice and all, but China Mobile is itching to unleash its faster 4G TD-LTE network; is the State Council suggesting that still won't be widespread in 2015? To date it has been primarily the government preventing China Mobile from rolling out the network to consumers; I sincerely hope that's not still going to be the case three years from now.
[Dongfang Daily via Sina Tech, Image via Shutterstock]