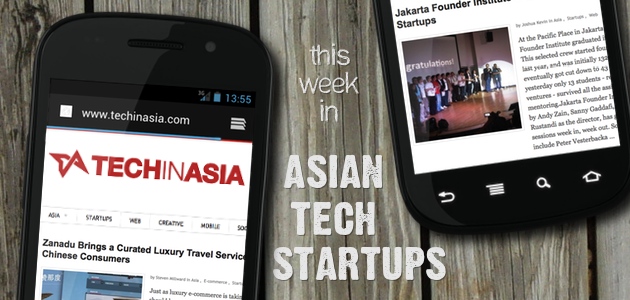 Besides getting busy with our rebranding, in the last seven days, we also have had a couple of Asian tech startups on our radar, specifically from China, Indonesia, Japan, India, and Singapore.
For folks who are interested in investing or partnering with these startups, drop us an email — hello[at]penn-olson[dot]com – anytime. No promises, but we'll try our best to be a bridge.
And if you're a tech startup based in Asia hoping to be featured, kindly send us your pitch here.
---
What's your most important communication tool for work? Most likely it is not Facebook, Twitter, or Weibo — but rather your email. Perhaps most of us take it for granted but email data and contacts do get lost on occasion. Sometimes it's over a storage software update or sometimes a cloud service fails.A back-up plan is in everyone's best interests. And Singapore-based startup, DropMyEmail, is hoping to be that back-up solution…
MyFirstCheque, an India-based seed fund, announced this week that it has invested in Pre Cared, a Mumbai-based online store for used baby products, founded by Tabrez Khan. The service aims to re-sell baby products…
Building games on Facebook or even Sina Weibo can bring you plenty of users. But TheMobileGamer (TMG) has found success by planting its games on mig33's 60 million user-strong social platform.Its latest game is SuperSlank, a role-playing-game (RPG) that is playable using feature phones. Within two weeks, SuperSlank became so popular among mig33 users that it saw more than 300,000 gamers already…
Qeeple offers you the platform to "drag and drop" the designs you fancy as you browse through the interior designs library within its website. In co-founder Norman Leong's words: At Qeeple, first and foremost, we offer…
Women's e-commerce can often be the hottest e-tailing ticket – and with that prospect in mind, the Indonesian fashion site Berrybenka has secured funding from East Ventures…
If last year was all about social photo-sharing, 2012 looks set to see a boom in video-sharing. And there's yet another Chinese startup entering this sector with the launch of Weiku. It comes with an app for iPhone – with an Android version in the works – on which users can record videos, apply filters, and share the end result socially. Weiku follows…
Fresh of its recent 70 million yen (about $864,000) funding round, Japan-based Studio Ousia Inc. – the developer of a 'smarter' smartphones/tablet browsing experience – has released its product to the public…
---
Other startup related stories in Asia