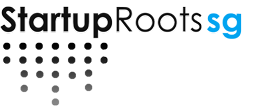 On 4th July, StartupRoots kicked off its speaker series, which was held for the second year running. The audience was invited to a friendly debate on "Which language is right for your startup", between three respected geeks in Singapore, Calvin Cheng (Python), Michael Cheng (PHP) and Sau Sheong (Ruby).
This coming Wednesday, StartupRoots seeks to close the widening gap between fresh blood and the seasoned leaders in Singapore's startup community. For those venturing into their own business (especially for the first time), here's an opportunity for you to find out how to build a company that lasts.
---
Event Details
---
When 18th July 2012 (Wednesday), 7.00pm – 8.30 pm
Where: HackerspaceSG, 70A Bussorah Street, Singapore City, Singapore City 199483
Synopsis of the panel: There has been a rise in the number of events in Singapore's entrepreneurship community, most of which revolve around new startups, competitions and weekend hackathons. On 18th July, the team at Startup Roots seeks to address the growing gap between the different generations of Singapore's startup scene.  Veterans David Leong of iPropertynet and Shirley Wong of TNF Ventures will share about the process of going through the entire startup lifecycle. Expect candid sharings about hiring, scaling and building a company from start up to IPO.
(Note: In the first StartupRoots event, some advice were given on hiring developers. Read about them here.)