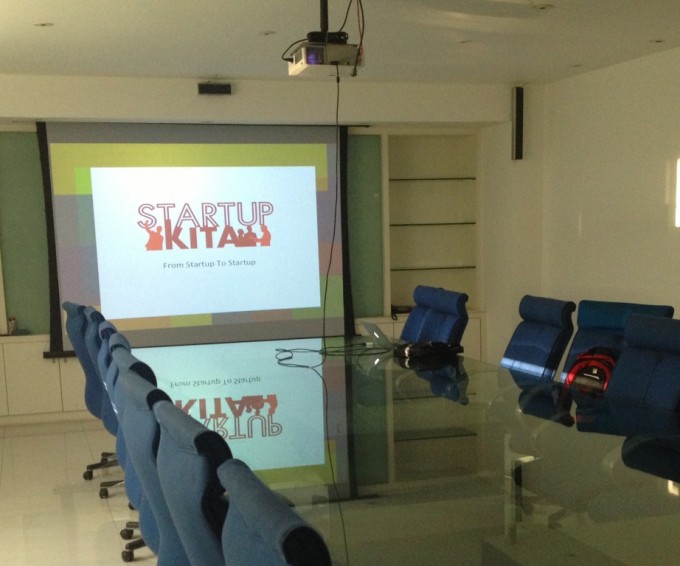 I often hear entrepreneurs in Indonesia saying that they want to talk about the real issues facing their startup businesses in order to get feedback on how to solve them. These startup team members believe that they have "graduated" from the more general startup events and instead want to talk about specific best practices and get insights to help them deal with their issues right now. This is where StartupKita comes in.
StartupKita is a monthly meet-up for Indonesian startups to discuss entrepreneurial challenges. The January meeting took place a couple of weeks ago. Curious about how useful the forum really is, I talked to its six participants including guest expert Remco Lupker via email about how StartupKita fits into the ecosystem in Indonesia. The remark of one of the participants, ShooP's Brian Arfi Faridhi, sums up the discussion very well:
StartupKita is definitely useful. since we can share here and there about our startup and get honest feedback. I got obliterated, but it was fun and we need more truth-tellers. Not just people saying, "Oh, that's a nice idea…," and so on.
Also in attendance at the last meeting were four other Indonesian startup leaders. They are Robert Adrian from Rumahku, Jakarespati Wiradisuria from Valadoo, Denny Santoso from DuniaFitnes, and Ryu Kawano Suliawan from Veritrans. Though the forum was scheduled to finish at 8pm, the discussion flowed until 10.30pm. At the end, they all agreed that the feedback they received was insightful and diverse, with participants approaching particular problems from different angles.
TokoBagus co-founder Remco Lupker loved the concept of the StartupKita meetings and recommends this forum to serious entrepreneurs:
… Though I couldn't attend the whole meeting, the impression I got was that the talks were very open which is something I miss lately in the startup scene here. In the beginning when we (Tokobagus) just moved to Jakarta there was a lot of knowledge and experience sharing but lately that has become a lot less, in my circles anyway. I definitely can advise other startups to participate in this, not only for hearing other people's opinion on their challenges but also for networking purposes as I've seen some potential collaborations emerge from this meeting.
Interestingly, starting this month, StartupKita will also be held in Seoul in addition to the Jakarta meetup. Both the meetups are similar in nature, as an arena to discuss the real issues faced by startups in the country. StartupKita co-founders Sanny Gaddafi and Api Perdana noted that these meetups are open to startups from any nation. You can find more information and register yourself for both meetups here.