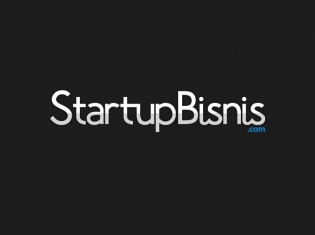 Recently we talked with an interesting Indonesian company, StartupBisnis.com, which is aiming to provide useful knowledge and content for entrepreneurs in the country. It is still very much a very young startup, dating back to just this February when it was founded by Denny Santoso and Rhein Mahatma. Interestingly, the young startup's Twitter account already has reached more than 18,000 followers so far. So how did StartupBisnis achieve that feat?
StartupBisnis puts out about one article per day, mostly on the subject of entrepreneurship. The topics covered range from startups, finance, leadership and management, and sales and marketing. There are even pitches, similar to the entrepreneur guide website Inc.com. The Indonesian website sources its ideas and content from successful entrepreneurship stories and interviews from across the world. Recently it had an interview with Hendy Tanata, the CTO of US-based startup Love With Food, who is of Indonesian descent; you can see the article here.
Rhein explains to us that he started the website to help out Indonesian entrepreneurs with ideas for proper business strategies so they could have information about the competitive startup landscape. During his time helping out a tech incubator finding good startups in 2011, he discovered that most of them were lacking proper knowledge about entrepreneurship.
When asked about StartupBisnis's revenue model, Rhein explained that the website makes money from "ads, affiliate services, sponsored content, and paid tweets." He added that he might consider adding premium content, and events, in the future.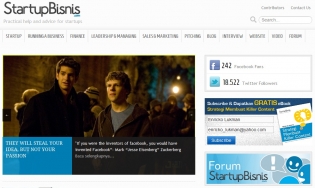 StartupBisnis' is ranked 1,773 in Indonesia according to Alexa, and averages around 500 to 900 visits every day, which is not bad for a six-month-old website. Regarding the secret to their Twitter followers Rhein said that 18,000 followers isn't that impressive, and that he is expecting to greatly exceed that number. He explained about his Twitter strategy:
For the last two years I've been working as social media strategist and it connected me with some friends that have big [amounts of] followers on Twitter. I also help advise some friends on how to grow their followers so it's just natural if you connect well with these guys, they will help you achieve your vision.
The team consists of only four people so far: Rhein and Denny as the founders, and two freelance writers. Denny Santoso also runs Indonesian health portal DuniaFitnes.com and SixReps.com, while Rhein himself was an online community manager for a marketing magazine back in 2010. They all work part time for the StartupBisnis.