Money motivates us to do a variety of things, but can as little as one dollar a week motivate people to buckle down and study? Tobias Hoenisch, founder of StudyPact, believes it can – but perhaps the possibility of losing money is the real motivator. Hoenisch took the stage at this year's Startup Arena to explain how his "carrot and stick" model has led the vast majority of early users to meet their study goals.
"I have always been fascinated by communication and motivation," he says. "I started using patterns from NLP (Neuro Linguistic Programming) to change and improve my own habits and continued to use psychology for self-improvement. In the last few years I started to use these same models and patterns to motivate people around me and started to see the positive effects of that. StudyPact is a simple idea to motivate people."
Gambling on study goals
StudyPact's premise is simple: set a study goal (how many hours a week you wish to spend hitting the virtual books) and pledge real money (via credit card) to back it up. If you miss your target, the money pledged gets distributed to users who achieved their goal. If you reach your desired amount of study time, you get paid.
Hoenisch said that the average study goal is 2.25 hours per week with a pledge of $11. Those who achieve their study goal get an average payout of $1 per week. Money as a motivator seems to be working – the app currently boasts an 85 percent success rate.
StudyPact, which is based in Tokyo, Japan, launched its Android app into beta last month, which Hoenisch says has been downloaded 230 times so far. The company also received $20,000 in seed funding in January and is currently fundraising. Interested investors can view StudyPact's Techlist page here.
"We are not doing any paid marketing and are considering to limit the signups if we continue to grow 10 to 20 percent a week, because we still have a lots of improvements that we want to do before we launch out of beta," Hoenisch adds.
App integration and additional platforms
StudyPact currently supports 14 study apps (with two more pending), including Duolingo, Babbel, and Memrise. Users can request integration for other study apps via the StudyPact website.
The current StudyPact beta is only available on Android, but Hoenisch hopes to adopt more platforms before the end of the year.
"We are currently a team of three and do not have the capacity to focus on other platforms, but we already have highly qualified people lined up that we will hire as soon as we finish fundraising," he says. "As a rough timeline, Chrome and Firefox browser support will be ready in about two months and iPhone probably fall or winter."
Eventually, StudyPact hopes to add certification services that can prove a user's progress to potential employers. Hoenisch is also interested in launching new products that are "completely separate from the pact model" but still maintain the company's underlying focus: motivating people to study.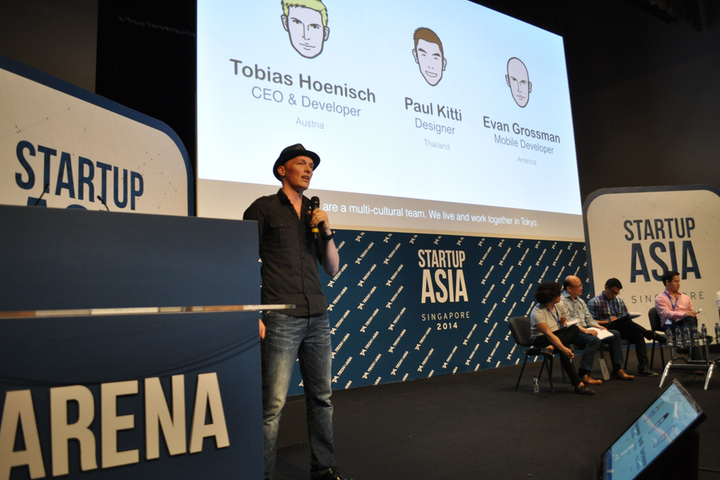 One-way ticket to Japan
Hoenisch – who says he was never a procrastinator, but rather a person with "too much focus" – came to Japan while working on his master's thesis. He was writing about artificial intelligence and thought that Japan, with its good reputation for robotics, would be an ideal place to study.
"I wanted to study somewhere abroad where I wouldn't want to work or live later on," he says. "I guess that did not go as planned."
After working on his thesis for five months at Osaka University, Hoenisch returned to his native Austria for graduation. Three days after his final exam, he made the life-changing decision to return to the Land of the Rising Sun.
"I jumped on a plane with a one-way ticket to Japan with no Japanese skill, a tourist visa, and roughly $1,500, because Japan was where I wanted to be," he adds. "I would not recommend doing this, but sometimes you just gotta do what feels right – and I am still here."
Expert feedback
"This model is really based on laziness," said judge Peng T, Ong, a partner at Monk's Hill Ventures. "If you had really hard working people, you wouldn't make any money."
"The more successful we get in motivating people, the more attractive our solution becomes," countered Hoenisch. "If we reach 100 percent [success rate], there are business development opportunities beyond that."
Shirley Wong, managing partner of TNF Ventures, suggested that parents utilize the service by putting their children's allowance at stake.
This is part of the coverage of Startup Asia Singapore 2014, our event running on May 7 and 8. Follow along on Twitter with the #startupasia hashtag.