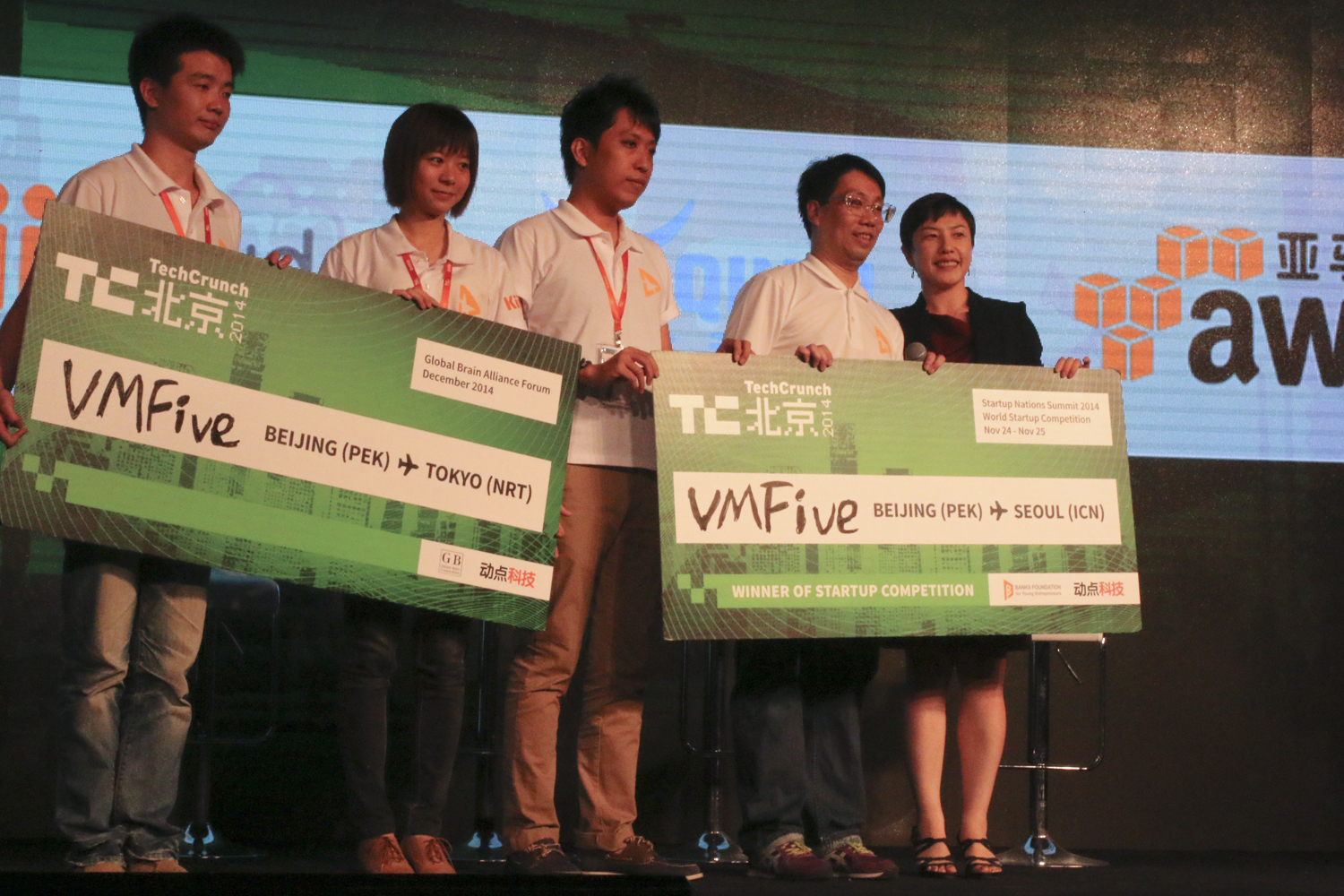 VM5, the developer of a technology that lets users try an app without downloading or installing it, has just walked away with the top prize at the TechCrunch Beijing pitch competition.
VM5's premiere product, AdPlay, virtualizes an app demo on both mobile and desktop browser to let users stream a demo of an app without even downloading a plugin. This is a powerful advertising tool for developers that's more effective than just showing screenshots or videos.
Developers need not add an SDK to their app; the demo version is hosted on a cloud server and streams directly to the user. As an added bonus, trial experiences can be customized. For instance, someone trying out a game can demo levels 1, 50, and 250, rather than only playing the very beginning of the game.
VM5 has set a lofty goal of one billion monthly active users by Q2 2015.
AdPlay is scheduled for launch this year in Taiwan and Japan, and then China early next year. It already has local partners in all three countries.
The service keeps track of trials and installations, providing some analytics for its partners. While it has some competitors in this space, it's still a nascent market and the company says it has an advantage in that it supports Unity and other 3D games.
VM5 won a trip to the Startup Nations Summit's World Startup Competition in Seoul in November and the Global Brain Alliance Forum in Tokyo in December.
Other notable startups in the competition included cloud development platform Coding, drone maker Ehang, photo album app maker Dituu, and children's iOS device peripheral maker Roam and Wander.