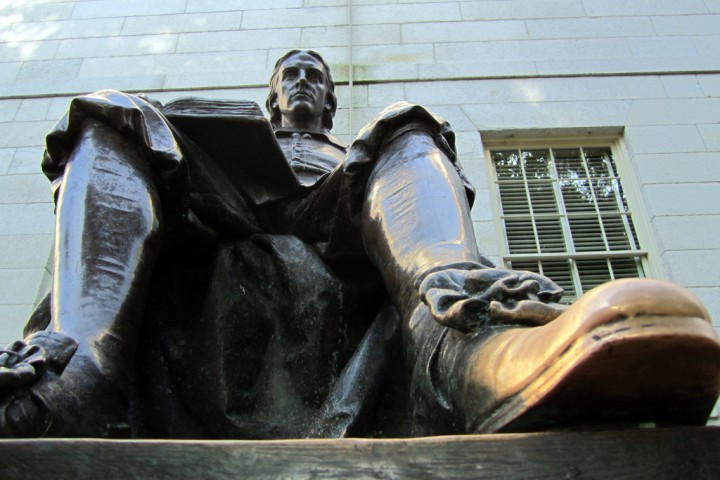 ChaseFuture, a Shanghai-based, globally-focused education startup, has secured seed funding of US $400,000. The round was completed by a series of reputable names in the global VC space. They include: Florida-based Banyan Partners, California-based Harbor Pacific Capital, William Bao Bean of SingTel Innov8, and Shanghai's AngelVest consortium.
Education-oriented startups get funded all the time in China. The country's rising middle class, coupled with the magical world wide web, has opened the door for startups to help students reach their learning targets. Some of these businesses use the internet to build virtual classrooms with MOOC-style lectures, while others push language-learning apps or 'education as a product'-type offerings.
ChaseFuture stands out by moving in the other direction, and offering college and grad school applicants with personalized, top-quality admissions consulting.
In order to spread awareness of its product, ChaseFuture offers various forms of free content. such as blog posts from regular writers that specialize in different facets of the college application process, or fifteen-minute videos discussing the pros and cons of choosing certain majors.
The ChaseFuture team invests time and money to make sure its content is personable and authentic. That's because the free videos and blog posts serve a key purpose – interested and qualified students might sign up for ChaseFuture's paid services, which can cost from US $300 to $5,000 depending on the plan.
While different students will request different paid tiers, the core of ChaseFuture's service lies in pairing each student with a qualified mentor – ideally a graduate of the student's dream program, when possible. Students work with these mentors through online video chat to prepare for admissions essays, interviews, CV building, and a range of other application hurdles.
Browsing through the website's list of mentors reveals a roster of superstar students who've held stints at major investment banks and government organizations – these are "one summer interning at the White House, another summer raising goats in Peru"-type folks. According to Greg Nance, co-founder of ChaseFuture, over 140 mentors work with the company for a fee of $40 per hour. Over 1,000 students have signed up as clients.
Endure bruises now, prosper later
ChaseFuture's true home is on the internet, and the company exemplifies the "feet in Asia, hearts abroad" business model that many startups across the continent have adopted. At the moment, about one-third of its clients reside in China, while the rest mostly hail from the US and the UK.
So why are ChaseFuture's feet in China to begin with? Greg Nance, co-founder and CEO at ChaseFuture, explains that the China advantage is twofold. The first benefit to working out of the Middle Kingdom lies in the market opportunity:
"There's a huge trust gap in admissions in China because there are so many fraudulent providers. There are literally some people who will set up businesses, consult Baidu to look up information, and then pretend that they're experts. Me and my co-founder are just two Cambridge guys that came to China, but we were able to really present ourselves as knowledgeable, to the point where people understand how we stand out, pay for our services, and tell their friends about us."
But the China connection doesn't end at market size. Nance and co-founder Han Shao hope that if they can slug it through the tough market during the startup's infancy, moving outward will be smooth sailing:
"We saw that China was the largest and most competitive market for study abroad. If we can survive and thrive here, we can have the operational best practices, we can have the brand name, and then we can have the venture capital and financing that's necessary for us. If we start in a small market, we'll have an uphill market to expand."
(See: 5 tips all expats should consider before launching a startup in China)
The ChaseFuture team, consisting of 14 full-time employees, intends to use the seed funding to ramp up its marketing in more countries, namely India, Turkey, Egypt, and Russia. Nance says that despite how ChaseFuture lives in borderless cyberspace, a large part of its growth will rest on in-person outreach:
"Even in the digital age, there's nothing like knowing that this guy is actually coming to you city and shaking hands. We saw strong traction in China once we went to Beijing to visit high schools and universities in person. You really need to show the flag in order to close the trust gap in education."
Editing by Terence Lee; top image via Flickr user wallyg