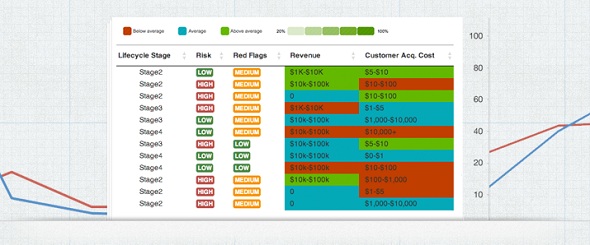 Startup Genome, an organization on a mission to encourage data-driven decision-making to entrepreneurs, has introduced a new tool aimed at investors.
Investor Compass is a follow-up to Startup Compass, which launched last August to help entrepreneurs avoid making mistakes about scaling their businesses. It uses data from 3,200 high-growth tech startups, and now has a user base of over 17,000 companies.
The new tool complements Startup Compass by visualizing data from companies that are already using the latter. Angel investors and venture capitalists can use Investor Compass to track how their portfolio companies are doing, based on comparisons with key performance indicators.
Investors can also run risk assessments that determines if a startup is scaling prematurely, as well as conduct due diligence tests that promises to "reduce hours of conversation and manual labor to seconds."
The company adds: "This augmented view of a portfolio's performance enables investors and advisors to quickly see who is doing well and who isn't, and then decide what actions they need to take."
Recently, the venture capital industry has come under scrutiny for the fact that most VC firms don't generate good returns. Attempting to buck this trend are Correlation Ventures and Right Side Capital, which have taken a purely quantitative approach to investing. As a result, both are able to make decisions within two weeks.
Startup Genome is founded by Bjoern Lasse Herrmann, Max Marmer and Ertan Dogrultan in California in December 2010. They are in the midst of finalizing a round of funding with influential serial entrepreneur Steve Blank, among others.
The company had recently compiled an interesting global ranking of startup ecosystems around the world. Singapore came in top in Asia, and seventh in the world.
It's still too early to say whether this new movement of data-driven, retroactive approach to entrepreneurship and investment is effective and whether it'll become widespread. We'll only know a few years from now.