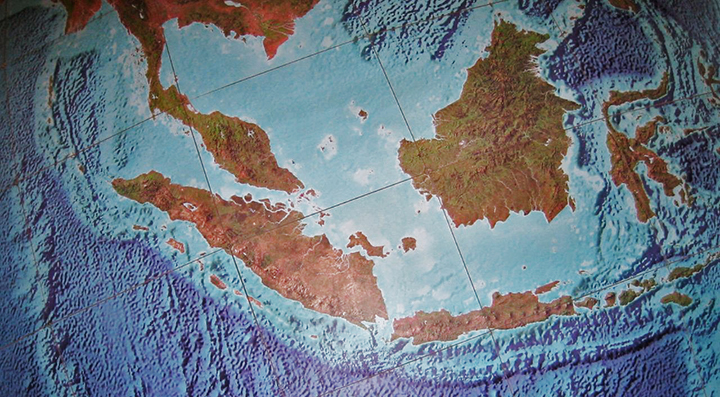 When I began covering startups as a reporter fresh out of university three years ago, ecommerce in Southeast Asia meant blogshops, Amazon, and eBay. While these guys are still around today, the online shopping scene has exploded in diversity.
Rocket Internet has muscled in with hundreds of millions in its warchest, Alibaba wants a slice of the market, and startups are blazing a trial and holding their own against more well-funded websites.
And I've only just scratched the surface of this Cambrian explosion.
It's difficult to pinpoint an exact cause, but it has a lot to do with how a bunch of people – entrepreneurs especially – decided to bet their livelihoods on Southeast Asia, believing that the region will become a huge and lucrative market despite the challenges.
Whatever you think of the genesis, consider the present reality: 2014 has been a blockbuster year for startup investments. We're seeing more venture rounds cross the US$10 million barrier, and they involve names like RedMart, GrabTaxi, Luxola, and aCommerce. We're also seeing some sky-high seed rounds, most notably Fastacash's US$8 million.
And that's just the appetizer. These rounds were already cooking before a new group of investment funds started coming into the picture. Justin Hall, associate at Golden Gate Ventures, estimates that US$1 billion in venture capital will begin investing in startups across Southeast Asia in the next two years, a trend he dubs the "rise of holy shit money". It's small when you consider that India invested US$3 billion in three years, but it's a start.
Venture capital isn't the only way to get funding. Startups are raising hundreds of thousands of dollars, and in one case over a million, through crowdfunding. Listing on the Australian stock exchange is also becoming a popular route, and Malaysia's Catcha Group has arguably been a pioneer.
See more: Tech in Asia's coverage of Southeast Asian firms listing on the ASX
It's not just the money. The ecosystem and talent are there. The first batch of successful entrepreneurs are reinvesting back into the ecosystem and starting even more ventures. Thailand's Paul Srivorakul, Singapore's Darius Cheung, as well as the Chong brothers come to mind.
Founders who are busy with their startups are investing in other startups. Thailand's Ookbee recently invested in edutech startup Taamkru, and the RedMart founders backed men's ecommerce brand Edit Suits Co.
Rocket Internet's entry into Southeast Asia has the side effect of infusing the region with talent who know how to execute the heck out of ecommerce. Their presence has raised the profile of online retail in general, and that benefits everyone.
There's so much more I can talk about – such as how startup enclaves like Block 71 in Singapore and Area 55 in the Philippines are creating a critical mass of creative collaboration.
But I'll leave the deeper discussion to the panelists at Tech in Asia's Startup Asia Tokyo conference. It's a group that's deep in the trenches of the startup ecosystem: we have Amit Anand, founder and managing partner of Jungle Ventures, Kuo-Yi Lim, partner at Monk's Hill Ventures, and Saemin Ahn, managing partner at Rakuten Ventures. Golden Gate Ventures founding partner Vinnie Lauria will be moderating the session that's on day one of the conference.
These guys are sitting on mountains of cash. Rakuten Ventures just raised US$100 million recently, while the other three each got US$7.9 million from the Singapore government in addition to the fresh funds they've raised. Together, they will talk about the startup investment climate in Southeast Asia.
So if you're an investor who's wondering what's all the fuss about Southeast Asia, or if you're a startup founder who wants to understand how these investors think, this is a panel worth checking out.
You can get your Startup Asia Tokyo 2014 tickets here. Use the code Techinasia before August 8 to receive a 15 percent discount.