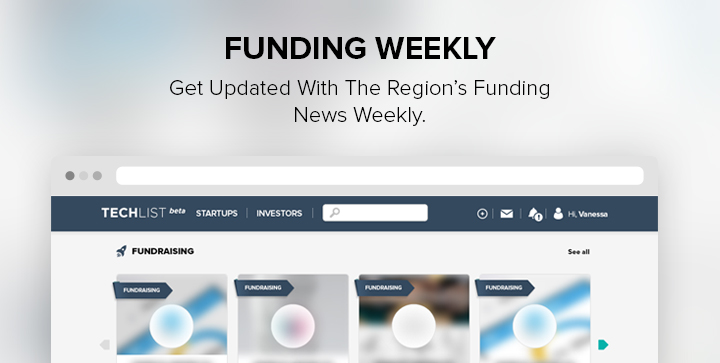 The big winners this week include Chinese estore for children, BeiBei, and WeChat for work app Maimai. Congratulations.
BeiBei, which means 'baby' in Chinese, is an estore dedicated to childrenswear. It has received RMB 150 million (US$24.4 million) in funding. The investment comes from parent company Mizhe, which is a site that aggregates ecommerce store discounts; IDG and Banyan Capital also participated.
Lamahui, a Chinese ecommerce store for mums, has raised RMB 90 million (US$14.6 million) in series A funding from SAIF Partners, DT Capital, and TRVC.
Installment payment and investment management platform Qufenqi has completed its series B funding round from BlueRun Ventures. The amount has not been disclosed.
Work communication tool Maimai announced it raised US$20 million from IDG and Morningside Ventures. The Chinese company currently has 800,000 users.
GogoVan, which is like Uber for delivery and removals vans, attracted US$6.5 million in funding. Centurion Investment Management led the round, with several unnamed Singapore-based angel investors participating.
Advertising technology company Adskom received funding worth S$1.06 million (US$850,000) from four VCs: Japan's Digital Garage, Singapore's East Ventures, as well as Indonesia's Beenos Plaza and Skystar Ventures. (Disclosure: East Ventures is also an investor in TechinAsia. See our ethics page for more information.)
The team will use the newly acquired funds for its new data management platform and expansion in Southeast Asia, mainly in Singapore, Indonesia, Thailand, and Malaysia.
Sekai Lab, a Tokyo-based crowdsourced offshore app development service, raised JPY 120 million (US$1.2 million) from East Ventures, SMBC Venture Capital, and Mitsubishi UFJ Capital.
4meee!, a curated fashion site for young women, secured JPY 50 million (US$500,000) from Japanese investment firm Global Brain and Future Investment.
Malaysia-based online restaurant booking site TableApp has received MYR 250,000 (US$78,000) in seed funding. Singapore-based Crystal Horse Investments, as well as former Google Malaysia employee Hanson Toh, both co-invested in this round. The money will be used for its sales force and marketing efforts.