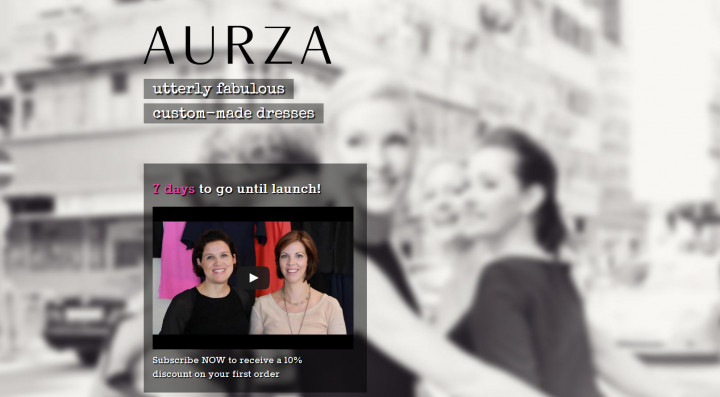 The emergence of ecommerce has changed the way people shop. Consumers can now easily browse through an ecommerce site and purchase nearly item they want instantly, without ever having to enter a store. But for ladies, the shift from a shopping mall to a tablet computer is not as smooth as it may seem, especially when dresses are concerned.
Sizing a dress isn't something that can be done online very easily. The only way to guarantee a perfect fit is to try on a dress in person – but that can be time consuming. This is the problem that Hong-Kong based startup Aurza is trying to solve.
Aurza is a platform for ladies' custom dresses, and uses 3D body scanning technology to let its customers create their own dress designs through an interactive design builder. Customers can mix and match their preferred sizes and styles, and visualize their ideal gown before purchasing it. Aurza co-founder Stephanie Holland says she got the idea for the project after she and her co-founder began discussing how they were tired of buying clothes that never fit. They figured that their frustrations were likely shared by many other women
Aurza is set to launch this month, and it will target women from Hong Kong and Western countries aged 30 and above as its customer base. The team will offer classic dress styles tailored for a wide range of body types, together with belts and accessories. Accounting for all the different choices in fabric, styles and colors, there will be over 3 million different combinations available which the customers themselves can create on the site.
An average dress on Aurza will cost around HK$2,100 (US$271), but simple dresses might sell for less. The price of each item will include free shipping and returns in case any fitting issues arise.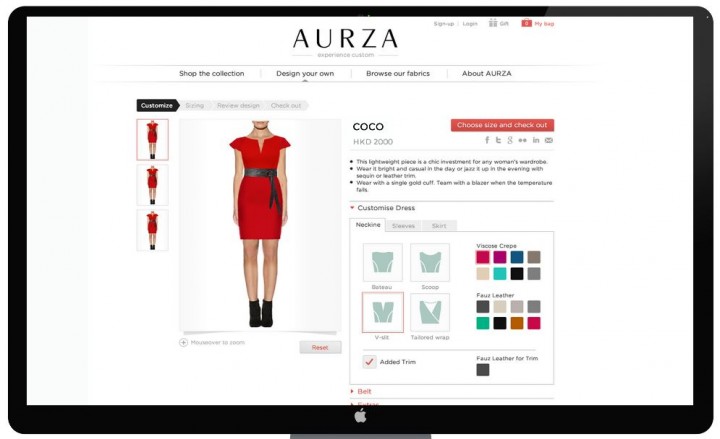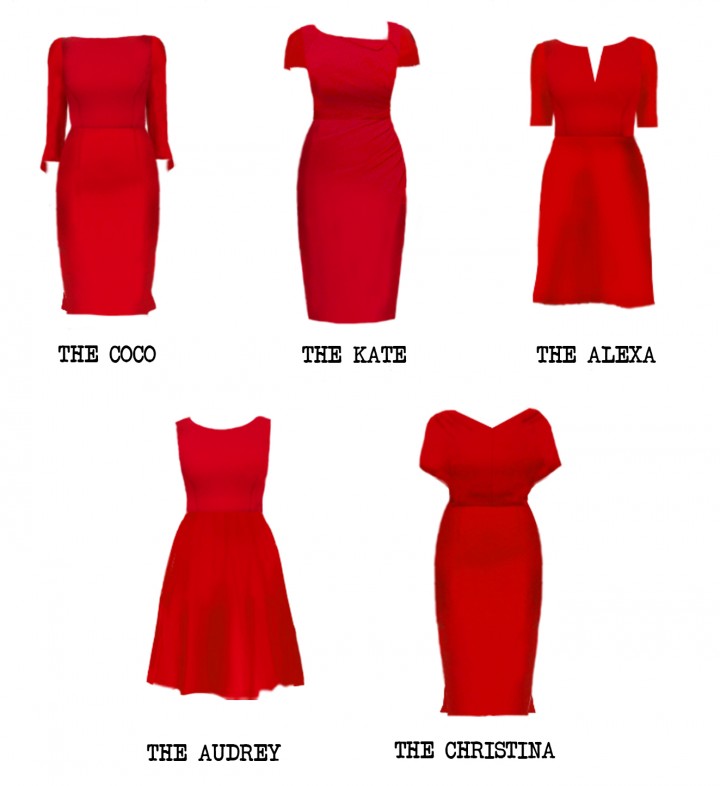 (See: Chinese clothing e-tailer Vancl gets $100 million more funding, probably not bothering with IPO)
Finding the right fit
Holland says that building Aurza wasn't easy. The concept first surfaced in September 2012, and the team then "spent six months failing." She adds:
[At that time], we didn't exactly know the concepts behind the business we hoped to run, and we had no idea how to execute it. We spent a lot of time finding the right people to help. We also understood that there is no shortcut to founding a company, but strongly believed that our idea would work.
The startup's founders knew that they had to invest in technology. So they put in around HK$420,000 (US$54,175) in development, and partnered with one of 3D-body scanning, who helped Aurza in creating the base patterns. To ensure that they will get accurate body measurements of customers, part of the team's research entailed taking measurements for over 10,000 European women . Holland explains that during this development phase, women aged 30 above were measured using 3D imaging, which allows them to "pay particular attention to the true shape of a woman." This data helped the team come up with Aurzura's sizing standards, which they hope are more accurate than those on other ecommerce sites.
Once they finished their research, Aurza's founders started a campaign on crowdfunding site indiegogo in November, in which it set out to raise US $20,000 in 20 days. By the end of the campaign, the team had successfully reached 151 percent of its target, amounting to US $30,193. The sum was funded by 108 contributors, the majority of whom put up money to buy dresses and accessories rather than to simply make a donation – which the founders took as a good sign. Excess cash from the campaign went to improving Aurza's web design and photography.
But beyond just funding, Holland says that Indiegogo has been an avenue for the team to beta test their service. "[We saw it as] a chance to find out about issues with the website, and chance to test how well our measurements fit our customer base."
Later this year, Aurza intends to move beyond dresses and offer tops and jackets, along with more fabric and color varieties. It also hopes to invest in digital printing, so they can print their customers' designs. The team hopes to fill 100 to 150 orders within its first few months of operations, after which it will consider the best strategy for scaling further.