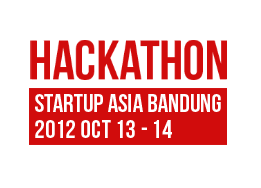 There's only one day to go.
Developers, as you all know, our upcoming Bandung hackathon presents many challenges and provides a number of APIs to work with. And of course, there are lots of prizes too. You might be confused about picking which challenge fits your team the best. But we're here to help. Many of the API providers will be there in the hackathon to help you code.
I spoke to Kotagames's Vincent Wang about how they plan to help the developers who join the hackathon, especially with its own challenge.
What kind of help will you guys have for developers in the hackathon?
Our CTO, Heng Shing Kae, with be there along with another Indonesian engineer to help out the developers with our challenge. Our game director Felix will give a presentation in Bahasa Indonesia to teach developers about what makes a good mobile social game!
Could you please give a brief summary of your challenge and the prizes?
Our challenge is simple. Build a fun mobile social game using KotaGames API [1] and development environment. Prizes will be one Macbook Air, plus internship opportunities for selected members of three different teams.
And, what is your judging criteria? Do you have any tips for competitors?
Judging criteria will be based on gameplay, the game core cycle, the UI, understanding of the Kotagames API, and lastly technological knowledge.
Kotagames' is just one of many challenges that are available for you. You can see the full list of the Hackathon Challenges here. Pick one and get moving!
And if you need further inspiration, check out these 4 tips for competing in a hackathon.