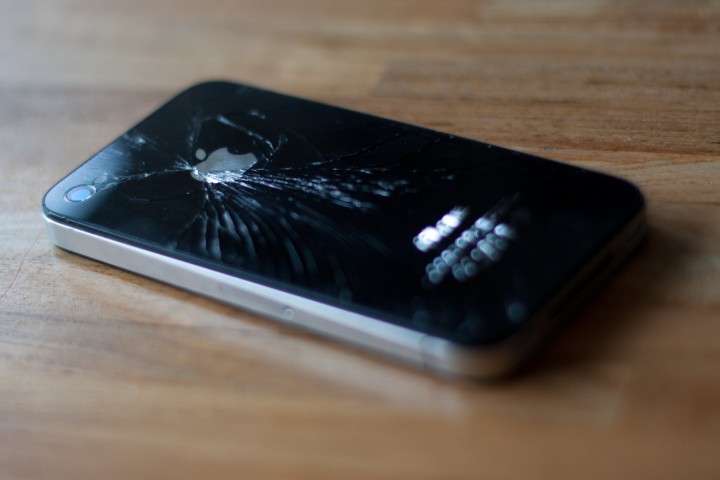 Chinese electronics recycling startup Aihuishou scored a US$8 million series B round of funding this week led by the International Finance Corporation (IFC), followed by previous investor Morningside Ventures, according to Sina Tech. The IFC, a member of the World Bank, invests in early and growth stage tech startups that focus on green tech, including communications, waste disposal/recycling, healthcare, education, and agriculture.
The website allows people to sell or recycle old laptops, phones, handheld game consoles, and tablets. They can sell for cash or store credit, buy refurbished devices, or trade in an older model for a new one. Couriers will pick up and deliver devices to users' doorsteps in Shanghai and Beijing, but users in other cities are responsible for their own shipping. The company will use this latest investment to expand its recycling network and courier services to more cities.
When trading in an old device either for cash or for an upgrade, the user just needs to fill out a multiple choice form to calculate its value. It basically asks which functions work and which are broken. When that's done, Aihuishuo will search its database of certified dealers to get a list of quotes.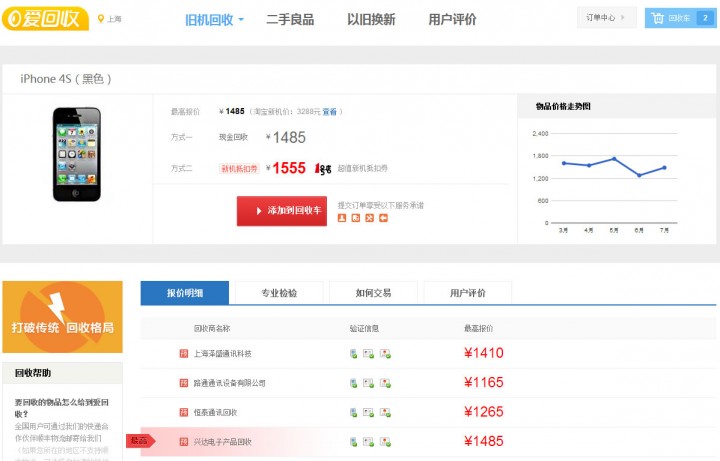 Aihuishou doesn't hold the inventory of the devices it collects or sells. Instead, they are sent to professional refurbishers who then re-sell the secondhand phones on Aihuishou's marketplace.
For customers who want to trade in their old model for a new phone, Aihuishou scans Taobao, Jingdong, and Yicai for the best price. Then the customer inputs his or her device info to calculate his or her deduction.
Unfortunately, Aihuishou won't take devices that it doesn't think can be resold at a profit, so people who just want to get some old electronics off their hands will have to find another avenue. China is the world's second-biggest producer of electronic waste.
See: China sold only 6,900 domestic electric cars in 2013, subsidies and sweeteners just not sweet enough
Aihuishou claims over 200,000 people have used the service so far. The startup was founded in 2011 and received a US$2 million series A round from Morningside Ventures in 2011.
(Source: Sina Tech; top image via Flickr user Peter Werkman)