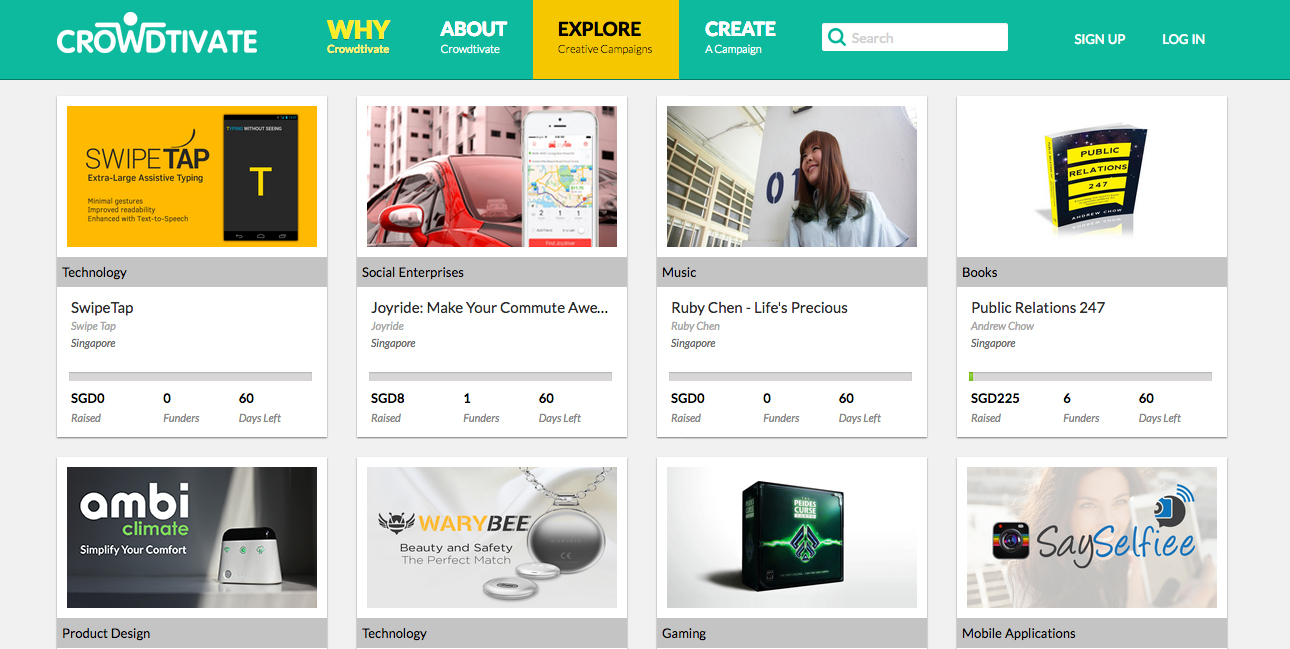 StarHub, Singapore's second largest telco, made a splash earlier this year when they announced Crowdtivate, probably the world's first telco-backed crowdfunding site. Startups featured on the site could receive further funding from StarHub along with other forms of support.
12 projects, selected out of 400, have launched or are planning to launch their campaigns on the site. Nine are tech-related. Here's a quick rundown of the five that caught our eye:
1. Radio Bike Lane
Following a spate of cycling accidents in Singapore, a group of cycling enthusiasts have come up with a device that warns drivers whenever they move too close to a cyclist. The device is a low cost FM transmitter attached to a bicycle that "hijacks" a car's radio to broadcast a warning message. It purportedly works with 90 percent of radio stations in the country. MediaCorp, Singapore's largest television and radio broadcaster, has pledged to come on board as a media partner. Its campaign page isn't live yet.
2. Ambi Climate
Air-conditioners are ubiquitous, but users rarely know about all its features. Ambi Climate wants to make using ACs much easier. It is a hardware device that collects information from your environment, such as room temperature. It then controls the air conditioner to increase your comfort by lowering temperature fluctuations. Support them here.
3. Kairos Watches
Kairos wants to build a traditional mechanical watch that doubles as a smartwatch. By bridging both the world of luxury watchmaking and technology, Kiaros aims to touch the Rolex-wearing types that wouldn't go near the clunky smartwatches made by Samsung. It was a finalist at Tech in Asia's Startup Arena competition in Singapore. Check out our feature on Kairos Watches. Its campaign page isn't live yet.
4. Warybee
Warybee is a panic button for women that doubles as a fashion accessory. The startup aims to create a device that women wouldn't mind wearing all the time, but is also easy to use during an emergency. Read more about the people behind the project. Support them here.
5. iBam 2
iBam is an electricity-free smartphone speaker made from bamboo. It claims to have double the sound volume at half the size of the first version. The iBam is made by village craftsmen in Southeast Asia as a means to revive their cultural traditions, as well as stay-at-home mothers from Singapore so they don't need to choose between a job and their children. The project is not live on Crowdtivate yet, but will be soon. Its campaign page isn't live yet.
See: Singapore's StarHub launches world's first telco-backed crowdfunding site