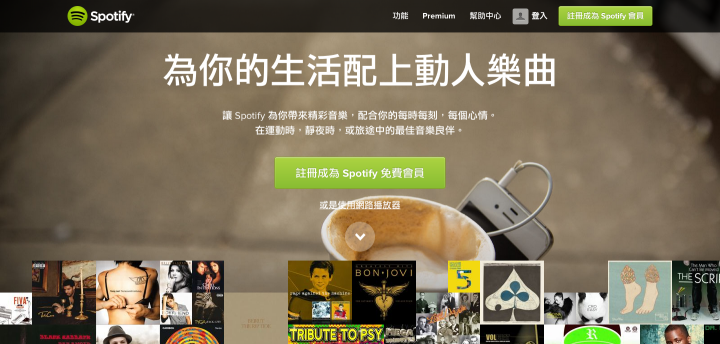 Spotify, the popular music-streaming service, has launched in Taiwan this morning.
According to the www.spotify.com/tw site, the service has two payment tiers. Users who sign up for Spotify will receive free access to its music catalogue with the occasional advertisement thrown in, while users who pay NT $150 (about $5) will receive offline streaming and an ad-free experience.
Spotify Taiwan has set up a Twitter page, but at the time of this writing it has yet to send out any tweets.
The launch follow's Spotify's expansion into Malaysia, Hong Kong, and Singapore earlier this year.
In Taiwan, Spotify will be up against popular domestic music-streaming app KKBox, which just yesterday branched out into the ticket-booking space with its acquisition of booking platform Registrano.
Update: Spotify has revealed that the Taiwan launch is part of an greater rollout to other additional countries, this time including Greece, Argentina, and Turkey (h/t TNW).
(Editing by Steven Millward and Paul Bischoff)