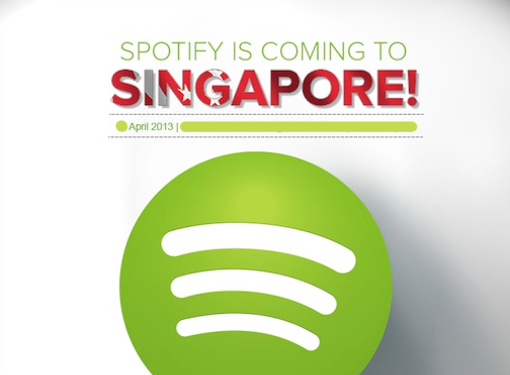 Spotify is set to launch in Singapore, perhaps as soon as next week. The Swedish music streaming startup has just sent out invites for an event soon in Singapore, but no further details are available at present. (Updated 30 minutes after publishing: Removed one detail at Spotify's request).
This Singapore launch will mark Spotify's debut in Asia. The premium music service has only opened up to music fans in 20 countries so far, no doubt held back by Luddite music labels. The only areas in the broader Asia-Pacific region where Spotify is available is Australia and New Zealand.
Spotify has over 20 million tracks available for legal streaming and downloading, and features some neat apps and playlist functions. The premium service costs US$5 per month for laptop/desktop-only access, or $10 for both mobile and laptop usage in the US, so it's likely to cost the same kind of amount for Singaporeans.
The Spotify rollout might be bad news for local startup TellMyFriends, which wants to help Singaporeans make a profit from legally sharing MP3s with buddies over social media.