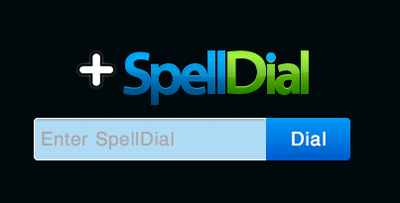 If you agree that names are easier to remember than numbers, SpellDial is for you.
Launched in January 2011, Philippines-based start-up, SpellDial, allows people to dial names instead of numbers when connecting through phones; In three simple steps:
Step 1: Go to SpellDialer.com. Users have the option to save this as web app to your mobile homescreen
Step 2: Spell/type the SpellDial name of the person you want to contact
Step 3: Press dial, Press call
I tried the service and thought it really kicked ass. Registration is simple with Facebook. All you have to key in are your desired SpellDial name, password, phone number, and you're all set. SpellDial also connects your name to your email, Skype, Twitter… anything. For folks who have multiple phone numbers, you can also linked them to your SpellDial name.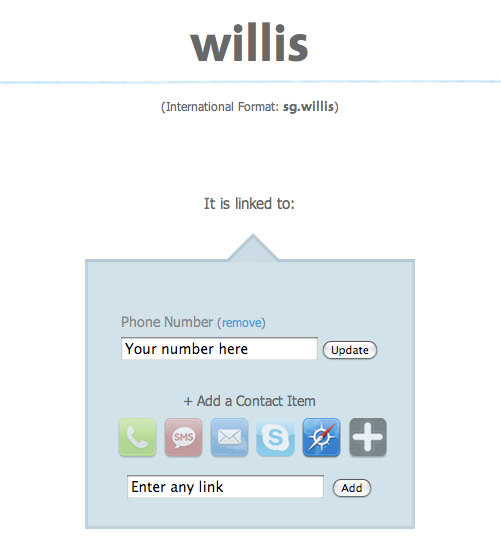 If you're worried about privacy issues, SpellDial has a setting that allows you to set your profile to private. People would have to request permission from you first before they can access your contact number.
SpellDial makes finding and organizing your contact details much quicker and simpler. The only problem, however, is that users must have a large enough network of friends to be on SpellDial before they find the service useful. This will likely be the team's toughest challenge:
How SpellDial Was Founded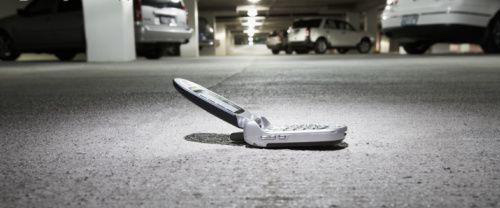 Albert Padin, founder of SpellDial thought of this idea after he lost his mobile phone twice. When he first lost his phone, he was coordinating a concert. Unfortunately, his contact number was already printed and distributed on the concert tickets. Almost 5,000 in total!
"In the Philippines, it is virtually impossible to port or keep a number of a prepaid account. Thus, the contact number that was printed on the tickets was now gone. That experience was extremely traumatic because he was imagining how many people would have inquiries, but could no longer connect to his old number," Nicole Faye Macarasig, spokesperson at SpellDialer, explained to Penn Olson.
Things just got worse as Padin's second phone was stolen. Again all the contacts stored in his phone were gone. Padin was able to use a friend's phone for the day but couldn't connect with any of his contacts because he couldn't remember their numbers. We were told that Padin couldn't even remember his mother's number!
Both of those experiences triggered him to question, "Why in the world do we use numbers to connect with each other when they are so hard to remember?"
"We have two main value offers. Our first offer is to let people choose and reserve the name that they want others to use to connect to them. And our second offer is a web application that lets people dial names using their smartphone," said Macarasig.
Within 5 months, SpellDial has attracted about 1,700 users in at least 27 different countries. The SpellDial team has also recently won the preliminary round of the ON3 Pitching Competition. The final round is in July, and if they win, the SpellDial team could get to go on an all expenses paid funding mission to Silicon-Valley. We wish them the best of luck!
Quick tip: For those who have common names, you might want to register your name on SpellDial first before someone else does.