Luke Roush, a Jakarta-based managing principal of Sovereign's Capital, refers to himself as the new kid on the block in Indonesia. Much like that quiet student in the lunch line on the first day of school, Roush explains, "There is a tendency, at times, for investors to want to make a big splash in the marketplace. Whether it's right or wrong, we haven't taken this approach. We're relatively new, we're learning every day, and we just recently made our first investments locally in Jakarta."
Sovereign's Capital is a US-based venture capital and private equity fund that focuses on early growth-stage companies, usually with US$1million to US$10 million in revenue. Sovereign's claims to look for companies with exceptional growth potential in expanding markets. Roush says the company is most interested in proven management teams that run companies according to strong ethical values.
"Thankfully, we've also had plenty of deal-flow come our way through relationships we've developed. Our local partner, David Tjokrorahardjo, has been great in terms of orienting us locally and accelerating our pipeline development," Roush explains. "In terms of market visibility, we'd prefer our portfolio companies to get that attention.We'll get plenty of attention when we demonstrate results."
A typical investment for Sovereign's Capital is US$250,000 to US$2 million. Roush says there isn't a set rule for how much ownership the firm can take. According to him, Sovereign's global portfolio companies include everything from pre-revenue startups to companies with more than US$200 million in revenue.
Getting acquainted
Sovereign's has two ways of investing in Southeast Asia. Its early growth investments in the region come from a typical fund of close to US$15 million. But the interesting thing about being a Sovereign's investor is that the fund also lets its members write checks into specific companies that it manages (as opposed to only putting money into the fund). Roush claims Sovereign's does this option in particular for later-stage opportunities. "We have done this in one of our portfolio companies based out of Hong Kong, but not yet in Singapore or Indonesia," Roush says without giving names.
According to Roush, the current investors in the Sovereign's fund are all American or Australian, with a fair mix of individuals and institutions alike. Roush claims Sovereign's investment focus on early-stage private equity in emerging markets is a new concept for most American investors. As such, his team in Indonesia has intentionally started with a smaller fund in order to validate its concept. Based on current interest, Roush claims future funds under Sovereign's will likely include both Western and Asian investors.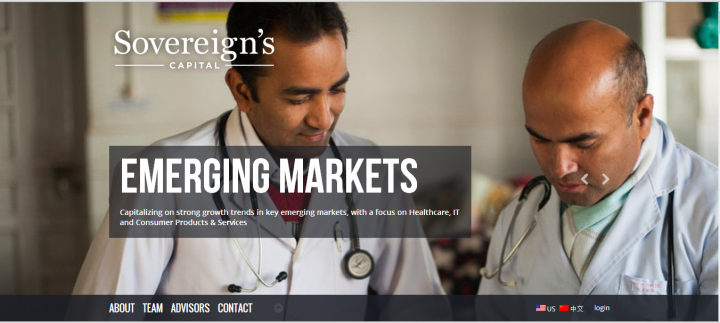 Getting involved
"We have been coming back-and-forth to Indonesia for almost three years and have had managing partners living here in Jakarta for about 18 months," he says. "The last two years has involved a steep learning curve, for sure, and we have moved slowly on making initial investments to help eliminate – or at least minimize – avoidable mistakes."
In the tech sector, Roush is not kidding about taking things slow. So far, Sovereign's has invested in two Southeast Asian tech startups. The first is Singapore-based women's fashion ecommerce Dressabelle, and the other is an Indonesian marketplace startup that will announce the closure of its deal with Sovereign's Capital and three other VC firms next week.
Roush claims Sovereign's Capital is interested in markets where the managing partners have experience. This includes but is not limited to the tech sector. But Sovereign's also heavily focuses on healthcare and consumer products. He says, "We are former founders and operators, not bankers. So, we like to invest in companies where we can get aligned with founders and bring value beyond simply writing a check."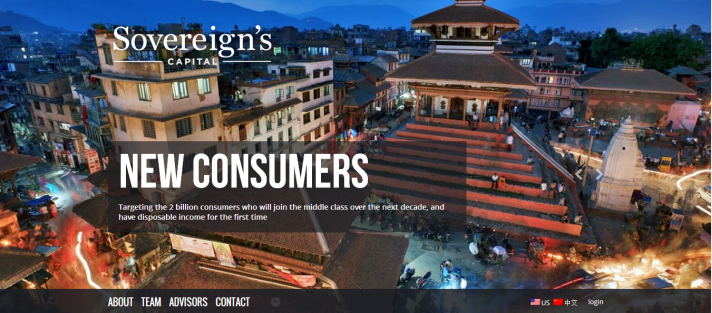 See:FatFish invests in blogshop turned fashion ecommerce site Dressabelle, rakes 15% Stake
Getting confident
"We believe in the teams leading both of these companies," explains Roush about the two tech firms in his Southeast Asia portfolio. "It's not just about making money for them – though that part is important." He adds that Sovereign's does have some other late-stage companies in its pipeline, but can not disclose what they are as of yet.
Sovereign's entrance into Indonesia was calculated. Roush claims to have looked at the market potential in Thailand, Vietnam and Malaysia (where he lived for nearly six months) before ultimately deciding on Indonesia. According to him, Indonesia is the most promising market due to its sheer size over other countries in the region.
Roush says it takes effort to figure out how to build relationships and structure transactions in a single new country, let alone four or five countries simultaneously. "We decided to develop our competency in Indonesia first. We can extend to other markets over time [but for now] there is plenty in Singapore and Indonesia to keep us busy," he says.
Roush believes incubators like GEPI, Skystar Ventures, and Ideabox are important for early-stage entrepreneurs in Jakarta. But adds, "If your business is a bit more developed – more than US$500,000 in revenue – you should feel free to reach out to my partners and I directly. We'd love to hear from you, and help however we can."