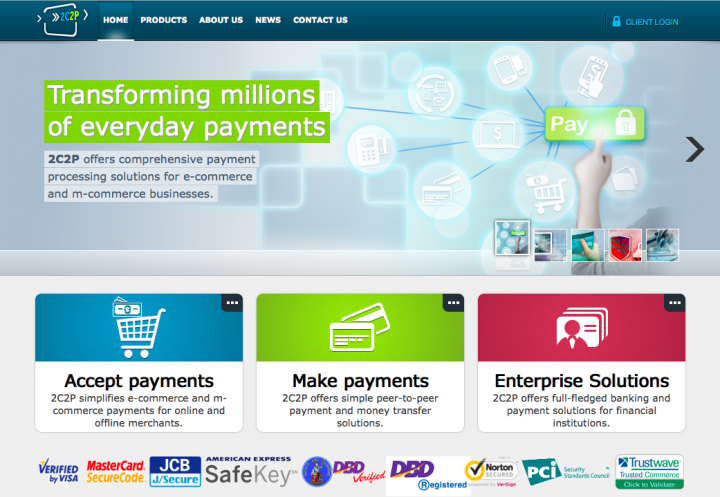 2C2P, a Bangkok-based online payment processing company, has secured an undisclosed amount of funding from GMO Global Payment Fund, a sister company of GMO Payment Gateway, which also invested US$500,000 into the startup late last year.
This investment aligns with the GMO Payment Gateway's latest move to partner 2C2P as it expands into Thailand. Ryu Muramatsu, director and founding partner of GMO Venture Partners, explained the reasoning behind the latest round to Tech in Asia:
We have been a shareholder of 2C2P for almost two years. I know its strong position in Thailand, not only by providing credit card payment services, but also other alternative payment methods. It also has the ability to expand in the region. We provide our payment service, Global Payment, to our Japanese merchants who want to sell in Thailand and other countries in Southeast Asia. 2C2P provides us their great local payment services.
See: GMO Payment Gateway partners with 2C2P to launch in Thailand
2C2P now has offices in Cambodia, Hong Kong, Indonesia, Laos, Malaysia, Myanmar, the Philippines, Singapore, and Thailand. As of the beginning of this year, the company is valued at US$16 million.
Before GMO Payment Gateway and GMO Global Payment Fund, 2C2P previously secured funding from Expara IDM Ventures under the i.JAM Microfunding Scheme and a round from Digital Media Partners.
Besides 2C2P, GMO Global Payment Fund recently invested in Coda Payment, a Singapore-based company that works with telcos to implement easy payments for digital products.