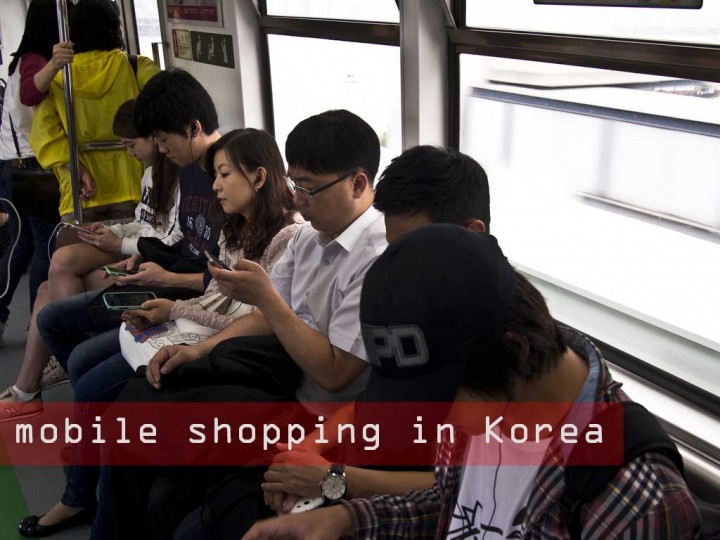 In South Korea, mobile has become the central device for shopping. A recent study shows the amount of mobile transactions in the country increased 156 percent year-on-year to US$2.83 billion.
Total spending on online shopping increased to 16.6 percent year-on-year to US$10.19 billion, according to a report by Statistics Korea. (Note: This figure is quite a bit lower than the stats gathered by Emarketer, which estimates Korea's total B2C online sales between US$18 billion and US$20 billion).
Statistics Korea conducted the study across more than 1,000 online shopping operators in the country.
Among the various merchandise now available online, travel reservations and fashion-related products are the most common items purchased by Korean shoppers. These product categories accounted for around 19 percent of the total in the first quarter of this year.
See: China's mobile commerce spending to surpass $50 billion in 2014, nearly double last year's total (INFOGRAPHIC)
G-Market, one of the leading online retailers in the country owned by eBay Korea, has also seen mobile sales increase more than three-fold from last year.
Three out of every five of South Korea's 50 million people own a smartphone, and the country has the fastest internet speed in the world. No doubt, these are huge contributors to the mobile shopping trend. With 5G set to be installed in the country in a few years, this can only continue to grow.
(Source: Business Korea Photo: Flickr user mardruck)