Once a smartphone reaches the hands of a new buyer, it might be loaded with dozens of extra apps – some from the hardware maker, some loaded by the telco that sells the phone. All those apps take up your storage and drain your battery – and they can't be deleted. Hence the name bloatware. South Korea's Ministry of Science, ICT and Future Planning signaled today that it aims to tackle this issue by saying that companies must permit phone buyers to delete those extra apps.
These guidelines – see them here in Korean – will come info force in April, notes ZDNet today. They cover all Android phones sold in the country.
The Korean government is taking aim at the nation's telcos with this ruling. Telcos must ensure their bloatware apps – which are either carrier-related, or third-party ones for which the telcos get kickbacks from app developers – are delete-able; though exceptions are made for apps that relate to wi-fi connectivity, NFC, customer service, and app stores. However, that leaves a bit too much lee-way for weasely telcos to continue packing their Android phones with stuff you don't need.
Blitzing bloatware
As you see in the CNN graphic below, bloatware is a global problem. Samsung (005930:KS) received a lot of criticism last year when shoppers realized that a 16GB version of the Samsung Galaxy S4 comes with a meagre 8.56GB of actual free space in US trim: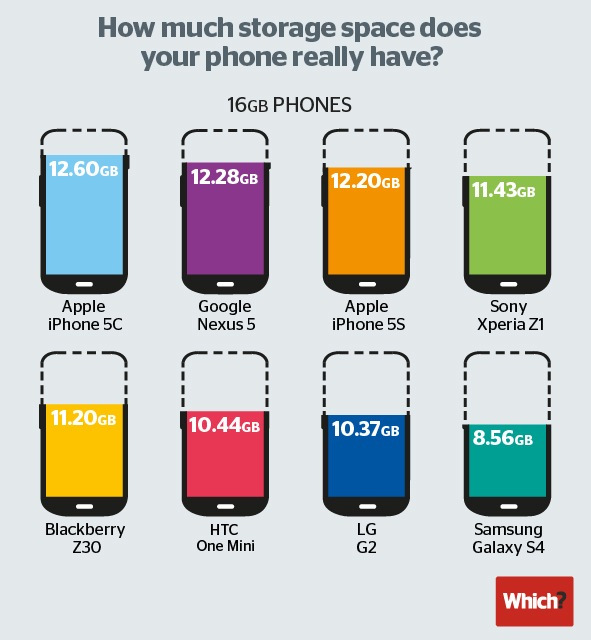 South Korea's tech ministry explained today that, according to a Gallup Korea poll, 67.8 percent of smartphone owners tried to uninstall some of their pre-installed apps on their new Android phones.
The ministry also pointed out that Samsung and LG phones sold by telcos in the country often have between 26 and 39 crapware apps installed. It's certainly time for that abuse of consumers to end.
(Source: ZDNet)
(Editing by Terence Lee)