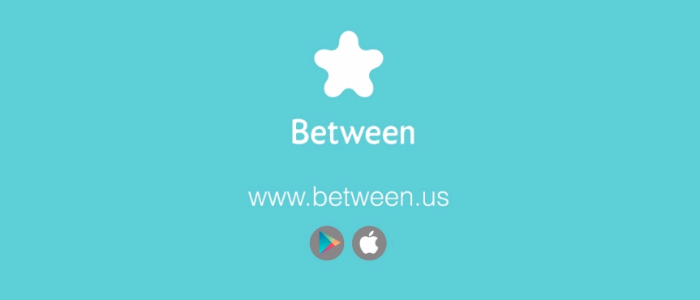 We've been following South Korea's VCNC, creator of the for-couples chat app Between, since its early days as a bootstrapped startup, tracking its progress as expands across the continent and picks up investments from the likes of DeNA and 500 Startups. Now, about a year after the its arrival in Southeast Asia, the company has announced it will set up an office in Taiwan.
VCNC cofounder Edward Lee tells Tech in Asia that Taiwan hadn't initially been a target market for the company, but after seeing a surge in downloads from the island earlier this year, data pointed towards Taipei as an obvious next destination.
"We got featured in the App Store," says Lee. "Usually when you get featured in the App Store, you skyrocket in the rankings and then you go back down. That didn't happen for us in Taiwan. We started with around 100,000 users [in Taiwan] earlier this year, and within a three month span, we grew almost four times. If you look at the App Store ecosystem and the penetration rates of mobile OS's in Taiwan, the iPhone isn't a big player – Android is bigger. So in our case we think the App Store simply drove organic, viral growth."
Taiwan's not the first place that comes to mind when one thinks of "global expansion," but in the case of Between, it could prove to be the perfect location to build up its user base. For one thing, when it comes to messaging, Taiwan residents are just as chat-happy as their peers in East Asia. Line, the chat app of choice, currently boasts 17 million users in the island – that's almost eighty percent of the population. Taiwan residents also have no qualms aout spending money from their phones. In App Annie's country rankings for Google Play revenues in Q3 2013, Taiwan occupied the fifth slot, behind Germany, the US, South Korea, and Japan.
VCNC has hired two full-time staff members to head up its new office in Taipei. There, the team will focus on marketing through partnerships in an effort to ramp up its current momentum. A promotional tie-up with Uber and Catchplay, a movie distribution firm for greater China, is currently underway.
As for Between's new eccomerce offering, which officially launched in South Korea last month, Lee says that it remains in its infancy.
"We're doing a lot of tweaking. The power of our commerce is important dates like birthdays, anniversaries, and then Christmas," says Lee. "The person in charge of our ecommerce has been giving out dating ideas," says Lee. "If it's picnics, for example, we'll sell items related to a picnic, like bags and plates."
Between currently has over seven million users around the world, the majority of whom reside in South Korea, Japan, Singapore, Malaysia, Thailand, and Taiwan. VCNC has raised over US$4 million in funding from investors to date.