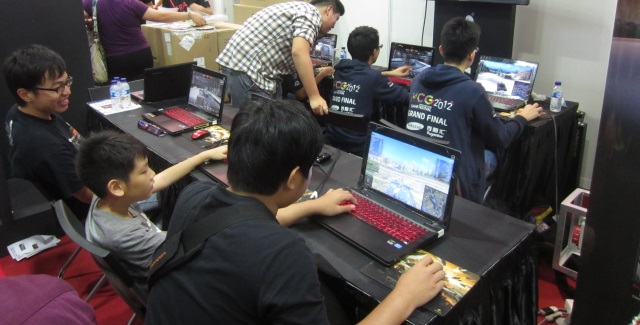 South Korea is no stranger to gaming, and by extension, no stranger to gaming addiction, either. And so it's no surprise that the recent consideration of an anti-gaming law is being heavily supported by parents, religious groups, and even doctors, especially since it groups online gaming together with other addictions like gambling, drugs, and alcohol. The gaming industry in South Korea understandably disagrees with it.
"The 100,000 people employed in the game industry are not drug makers," Korea Internet and Digital Entertainment Association, an organization representing South Korean game companies, said in a statement. The comparison of games with drugs is startlingly similar to what Tao Hong Kai, apparently China's 'number one specialist in kicking web addiction' recently claimed, but also shows how closely the sudden boom in gaming — professional or not — is mirrored in cultures around the world.
While professional gaming can elevate a player to superstardom and wealth in South Korea, recreational play is frowned upon by South Korean society. Rising cases of game addiction, sometimes fatal, have done little to improve how non-professional gaming is viewed.
Kim Min-sun, a mother of two (also obviously in support of the bill), was quoted by AP News as saying online games take children away from real life. "Without online games, kids would talk to their mother and play," she said. A top lawmaker from South Korea's ruling party, Hwang Woo-yea, has also been quoted as saying there is a need to "create a clean Korea free from the four addictions," one of those being gaming.
The South Korean government's latest annual study apparently shows that two percent of South Koreans aged between 10 to 19 – about 125,000 in all – needed either treatment for their excessive online gaming or were at risk of addiction.
The anti-gaming law proposal is backed by fourteen lawmakers from the ruling party, and also includes a separate bill which will take one percent of the gaming industry's revenue to create a fund to curb addiction.
The law has yet to be passed, but with rising support, it may be impossible for South Korean legislators not to.
(Source: Associated Press)
(Editing by Paul Bischoff)
This article was first posted on Games in Asia.