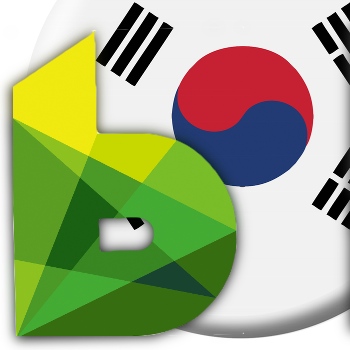 South Korea's biggest tech conference, beLAUNCH 2013, opened today in the Gangnam district of Seoul.
A couple of my workmates are there, meeting startups and networking. While they're doing that, let's check out all the competing startups at the event. All but one are Korea-based, but many are globally minded, which is very encouraging. We've dug up a link where we can find one. Here's the list of all 20 contenders at the beLAUNCH Startup Battle:
ChattingCat is a platform that connects English tutors or helpers with non-native learners of that language. When the connection is made, English learners get instant correction of their written English.
SinglePet
Sadly this is not a dating/hook-up app for your pets. We can't find a link for this, but we've seen the SinglePet crew and been told that it enables pet owners, after buying the hardware, to monitor and communicate with their pets via the upcoming SinglePet smartphone app. The hardware can even feed pets by dispensing food pellets.
CloudVision provides cloud storage and streaming across devices, with an emphasis on home entertainment and smart TVs. The startup has some Android apps for this service too.
Corping
This product is a task management application for manual laborers and blue-collar workers.
Conyac is a familiar name to us – and it's actually a Japanese startup. Conyac is a crowdsourced translation service and a pretty established business that's actually planning series A funding. It's the winner of the beLAUNCH Tokyo edition.
Shakr is a web-based video creation and editing app, making it easy to add lighting, cuts, music, sound effects, narration, and more. It got funding from 500 Startups back in December.
Lookpage
Lookpage is a "social co-op communicating platform" meant for work and collaboration.
Tripvi is a social travel site for both sharing photos and planning trips. It sorts out your travel photos automatically by location, and can turn your journey into a beautiful movie.
DGMIT's B2 is a platform and engine that lets developers build upon a way to connect smartphones and other devices, like smart TVs or tablets.
Profeel.me (pictured) is a mobile marketing center for small businesses and freelancers. The idea is that users can create and manage a home page with ease, and thereby post links or content (e.g. brochures, videos) and deliver these to customers/clients via Kakaotalk, SMS, or email.
Twinword is compiling a database about word associations crowdsourced from online usage around the world. This makes it possible to analyze trends and different thought patterns at particular times or in certain places. The startup is able to apply all this to produce more pertinent search engine results and target ads more accurately.
Phonegle
Phonegle is a smartphone application that helps people see a caller's information before he/she decides to answer the phone. Many such anti-spam call apps have been created, but have failed to stop spam calls because most of them are based on an outdated spam phone number database. Instead, Phonegle is a real-time database.
500videos allows you to create an explainer animation in minutes for free. Choose from hundreds of free explainer animation templates, then customize the content, images, voiceover, and look and feel. This could be super useful for other startups seeking to make a demo video. Here's the startup's video that's presumably made using its own tech:
Wishket is an online workplace for freelancers and companies.
JDLab
Here's one for web and software developers, promising an Integrated Unified Markup Language (IUML) for coding in a simple interface with drag-and-drop elements.
Ideabove is a social music startup . At the beLaunch 2013 event, Ideabove unveils its new music service called Musicloud which is for meeting new, local friends based on users' taste in music. Sounds like musical dating, which could be fun.
Claiming to be an intelligent grocery marketplace, Martmoa compares nearby prices for your virtual shopping basket so that you can get the best prices.
TGENS
This startup has made MessageSong, a mobile messaging application that converts a text message into a song automatically. I hope it's not auto-tuned.
These guys make a personal smart journal service. The team has previously created the photo sharing app PocketShare.
LifeSemantics:
Fine Chart's product is a translation service for medical records written in English, Chinese, Russian, Japanese, and Korean.
---
That's the lot. Based on the introductions, which ones are you most keen to see pitching?